Gabby Etrog Cohen x The Duke
Gabby Etrog Cohen has spearheaded PR and communications for some of our generation's most defining brands. Whether she's "tapping it back" at SoulCycle—where she helped grow the company to the cult obsession it is today —or keeping countless women in perfect jumpsuits as head of communications at Rent the Runway, Gabby brings us all along for the ride. We caught up with this magnetic mother-of-two and Salt Shaker to talk hair removal, wardrobe moods and eternal optimism:
Q + A
Has your workout routine changed since leaving SoulCycle or are you still addicted to the dance party vibes and tapping it back?
I still go to SoulCycle at lest twice a week - will always be part of my routine! They are family!
A lot of women say they gravitate towards wearing a 'uniform'. Is rent the runway moving us away from that? Tell us about this movement of renting clothes.
My style has always been more street/casual versus feminine so I'm basically renting every sweatshirt available on Rent the Runway. I am also taking some risks with dresses and amazing fuzzy jackets. Rent the Runway has certainly elevated my dressing game and I've saved so much money since I started renting because I'm not buying clothes!
What is the the outfit that makes you feel most authentically yourself?
Lululemon Align leggings, a fun hooded sweatshirt - if I'm renting it's Baja East or The Great, fuzzy socks and hi-top Jordan's.
You recently launched Flamingo a hair removal line for women. Did you learn any unexpected hair removal tips?
SO many -- First, I can actually wax myself - it's really really easy and so much simpler than I thought. Second, great razors don't have to be expensive and made for men. And lastly, making a great razor is NOT easy :)
You have had incredibly demanding jobs, and seem to always make a lot of time for your family, what is your secret to balancing it all?
I f$ck up all the time but I try to focus on work at work and focus on my family when I am at home. But, sometimes I have to take my daughter to a meeting with me or take a conference call when I am watching gymnastics - I've learned to be kinder to myself and not try to be perfect at everything. Also, I try to infuse fun into everything I do.
What family tradition tradition do you look forward to the most each year?
The beach. I grew up in a small beach town on Long Island - Atlantic Beach - we go almost every weekend during the summer and NOTHING has changed since I was a kid. My family loves it and I get to spend time with my parents which is awesome. It is my happy place.
What is your biggest pet peeve?
People to take the elevator to the 2nd floor. JUST WALK.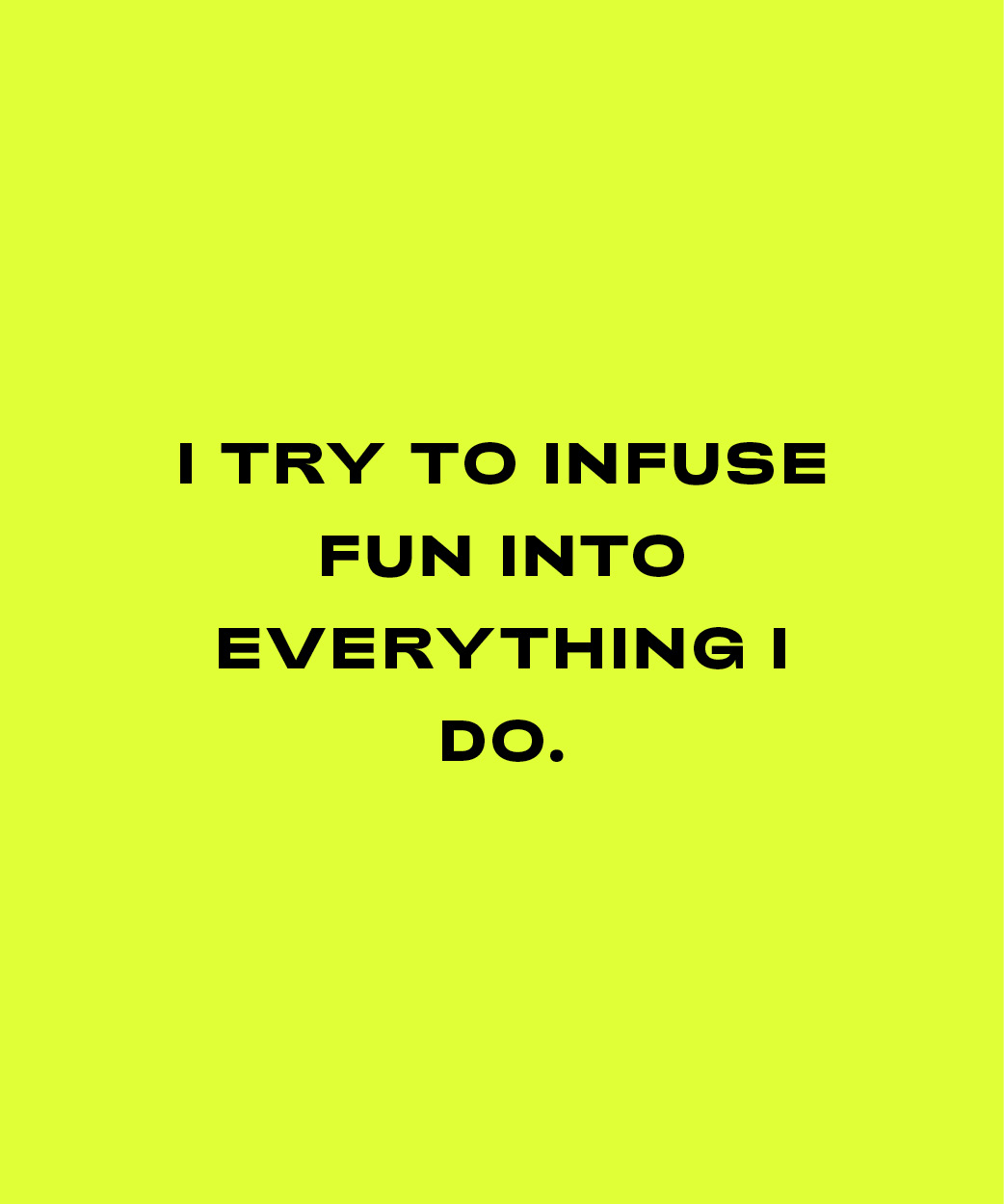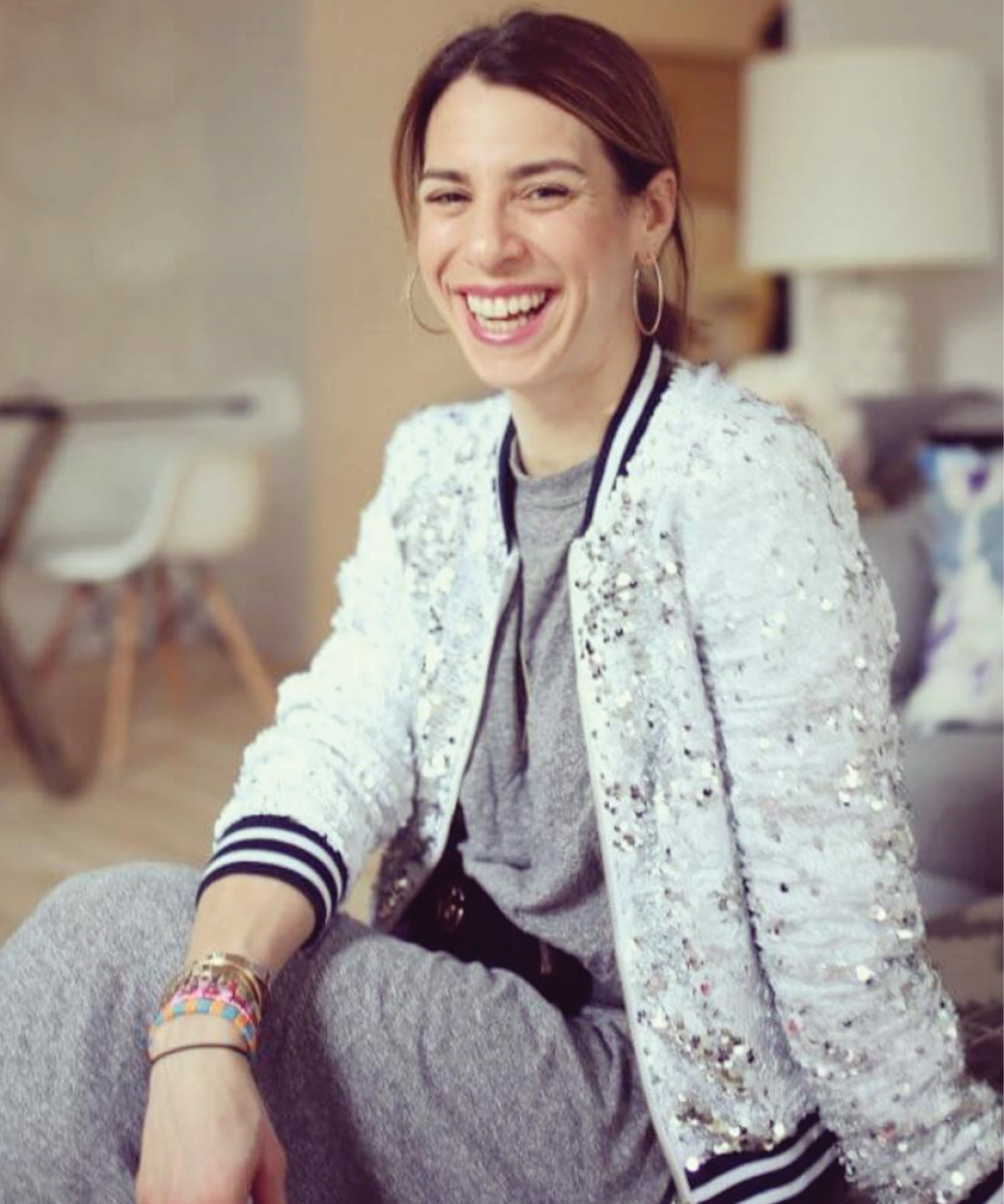 Quick + Salty
My Favorite Strap
The Duke
In My Dreams, I'd Pair It With
A Hermes Evelyn Bag
But My Actual Every day bag is:
My Parker Thatch Backpack
The Inside Of My Bag
Eclectic, catchall, snacks, lipglosses.
I Stay Up Late With
Podcasts....SO man, my favorite is Bitch Sesh.
My Beauty Security Blanket
Nars blush in Desire
Transport Me, Please
to ANY Backroads trip - especially Iceland
Uniform
Anything rented :)
GIrl Crush
I always have a deep love for SJP.
Karaoke Jam
Midnight Train to Georgia
Celeb Lookalike
Melissa Rivers...not my best moment.
The Cause Closest To My Heart
Animals...I think I was a dog in a previous life. North Shore Animal League people
The Shakedown
Rent the Runway, SoulCycle, Flamingo, The Benny Strap, Hermes Large Evelyn Bag, Lulu Lemon Align Leggings, NARS blush in Desire, Bitch Sesh Podcast