Natalie Clark and Michaela McKenny x The Duke
Ten years ago, Natalie Clark and Michaela McKenny met on staff at DVF—and they've been "work wives" ever since. After years of experience in-house for top brands like Oscar de la Renta, Kate Spade and Rag & Bone, these two inseparable friends—nicknamed "The Girls" by industry insiders—decided to go out on their own, founding The Girls Creative, an agency that handles strategy through art direction. Today, we got The Girls to apply their innovative perspective to our Salt Shaker questions:
Q + A
Tell us about The Girls Creative and how did it come to be?
We had worked together for 10 years and decided we needed more, bigger and different challenges. It was all Michaela's idea. She sees the big picture like that.
What about your individual personalities makes your partnership work?
We usually approach something from the exact opposite direction and meet in the middle. We feel it enables a pretty unique and thorough result so try to celebrate our different approaches vs homogenize.
What are you two obsessed with right now -- tell us about it?
Our shortlist: Efficiency The Why Sugar in the raw Nostalgia (Also MIchaela's pup Oscar would be devastated if he didn't make the list)
When you aren't working and can just chill and be friends, what do you like to do together?
Some kind of adventure. Preferably somewhere warm… good music playing... on a boat.. maybe a margarita with fresh squeeze lime juice.. is that too specific?
What tips can you share with start-ups (like us!) about how to shape the vision of our brand?
Ask yourself why (see! obsessed..) you are doing what you are doing and then from there— be as specific as possible. Our overly-connected society has created so much competition for attention. Make sure if you are adding noise you are also adding substance and value vs. just more noise.
Is it true that everyone refers to you as "The Girls"? When did that start and what is that all about?
Um, people just always called us that. It was very convenient though as everyone else did our naming for us.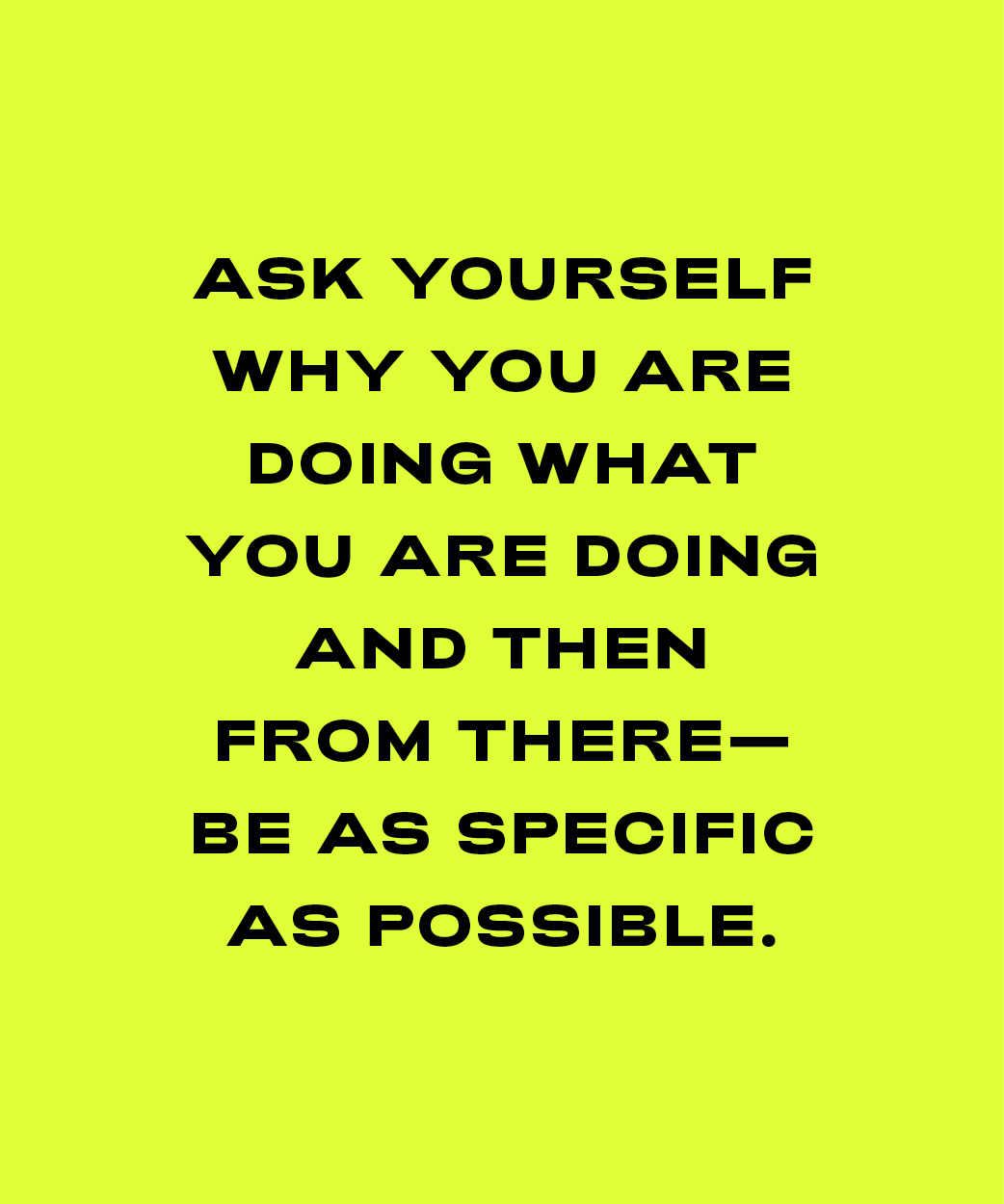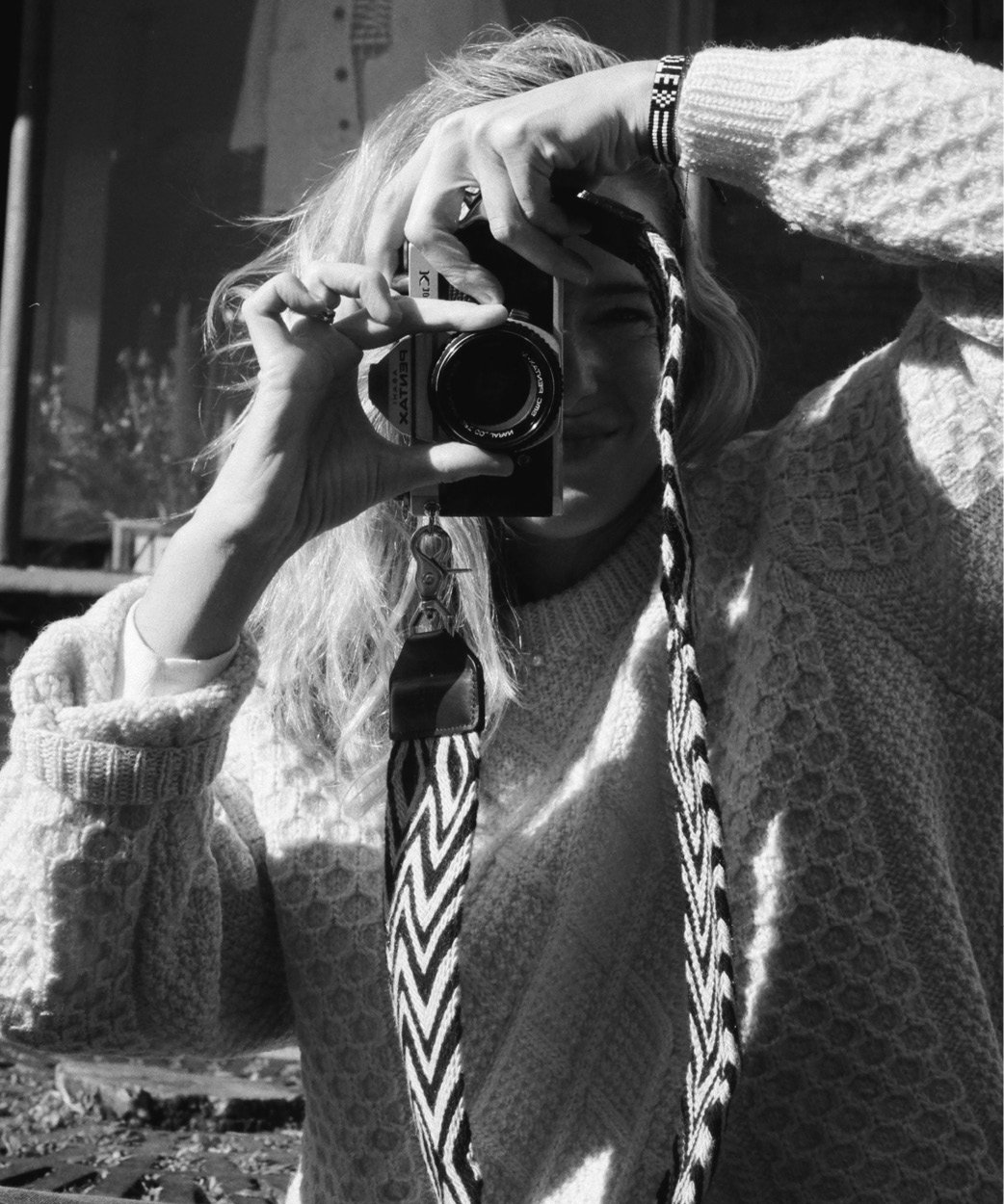 Quick + Salty
Favorite Strap
The Duke (and Zoe)!
In My Dreams, I'd Pair It With
The perfect vintage army bag
But My Actual Everyday Bag ...
Canvas totes for our laptops.
Inside Your Bag
A New York girl's car. (I feel like in other cities you can stash your stuff in your car. In NYC you need to survive out there with just the bag on your shoulder. Preferably with a really cute strap:)
I Stay Up Late With
John Oliver.
Beauty Security Blanket
After a particularly taxing photoshoot, we treated ourselves to Augustinus Bader face cream. Hope in a jar and we believe in the power of hope!
Transport Me, Please
to Marrakesh. We went there last year and are not done exploring (or picking up treasures..)
Uniform
A hot-fitting pair of jeans. Michaela has some Levi's from Vintage twin and Nat has a go-to pair of rag & bone. Priceless.
Girl Crush
Diane Keaton on Instagram and literally all of our girl friends. Everyone in our circle is doing amazing things and we are constantly inspired, supported and awed.
Karaoke Jam
Amy Winehouse, probably "Valerie"
Celeb Lookalike
Michaela gets Natalie Portman every other day. Natalie has gotten Helen Hunt a few times and Phoebe from Friends once at the Lidds store in Midtown.
The Cause Closest To My Heart
Education and the Earth. Any forward motion for either of these has our full attention.
The Shakedown
The Girls Creative, Homeoplasmine, Waleda Skin Food Hand Cream, Vintage Army Bag, the Duke strap, Augustinus Bader Face Cream