Lauren Bush Lauren x The FEED
Lauren Bush Lauren's impulse for much of her adult life has been to look outward and help others. She was a student ambassador for the United Nations World Food Programme, which ultimately inspired her to start FEED, a lifestyle brand that donates meals to hungry children all over the globe.
As a fellow fashion brand striving to support artisans and help children, we are beyond inspired by what she's achieved. Here, we chatted with this mother-of-two about homelife, style and making her own name.
Q + A
You've lived in so many places -- from Texas to London to NYC. What makes a place feel like home to you? Are you drawn towards certain types of spaces?
I know it sounds cheesy, but I truly believe the old saying, 'home is where the heart is'. Home is where my boys and my husband are, where my plants are, and where there is fresh food in the fridge (most of the time). In the many places I have lived (seven different places in NYC alone in the last decade), I have set my space up in a way that is cozy and personal. The pace of life in NYC as a working mom can be manic at times, so it is important to be able to come home to a happy space that is not too precious and can be lived in and layered on in a way that is easy and functional.
How would you describe your style? After many years in fashion, do you think there's still some Texas influence in there?
I think my style is classic with a touch of bohemian mixed in. I still feel most comfortable and myself in a good pair of jeans, so perhaps that is a sign of my Texas roots shining through.
How did you first become aware of and interested in issues of world hunger? How did that lead to starting FEED?
My journey to starting FEED began with the amazing, life-changing opportunity to travel with the UN World Food Programme (WFP) as a Student Ambassador when I was in college. It was through those experiences that I witnessed the realities of hunger firsthand and wanted to create a way to engage my peers, and myself, in fighting hunger. At the same time, I was exploring my love for design, with fashion design courses and internships. FEED was the perfect mix of these two passions and create a tangible, shareable and wearable way for consumers to give back.
We're new to this world of cause-driven fashion, but you're a bit of a pioneer. What first inspired the idea of linking style and making the world a better place?
I think helping others is in itself, stylish, more so than wearing the latest trendy color or silhouette. Having a greater purpose is what consumers want from the companies they support. When FEED began, this was novel, now it is so joyful to see this movement grow and more and see more brands, like Salt, producing quality, stylish products, but doing so with heart, consciousness and an eye on sustainability and longevity.
Coming from your family background, do you think you felt a particular calling to be involved in world affairs?
I definitely grew up always encouraged and driven to make a difference and contribute something meaningful to the world, but I always knew I wouldn't do it through politics. As a kid I loved making things with my hands, being creative and even selling them to friends and family, I was always a little entrepreneur in a way.
You're a mother of young children. What's your secret to finding balance and keeping a level head despite all the craziness?
The secret to finding balance is realizing that it's impossible to find balance! It doesn't exist and some hours, days, weeks are harder and some are easier. All we can do is try our best and for me, that means being striving to be present when I'm home with my boys and the same goes for when I'm at the office. Recently, my 3 year old James asked me, "Mama, do you like to work?" and I responded very honestly, "Yes, I like work." I want my boys to grow up knowing that I am someone who likes (and maybe needs) to work and that when I am not with them, it is because I am doing something that is incredibly meaningful to me and to others.
What is your go-to wardrobe or beauty must-have right now? Something you just love and/or use every day.
The FEED Backpack. It used to be the Market Tote, but since we launched the FEED Backpack I find myself reaching for it almost every single day. It holds a ton without looking bulky or unstylish and you can carry it two ways.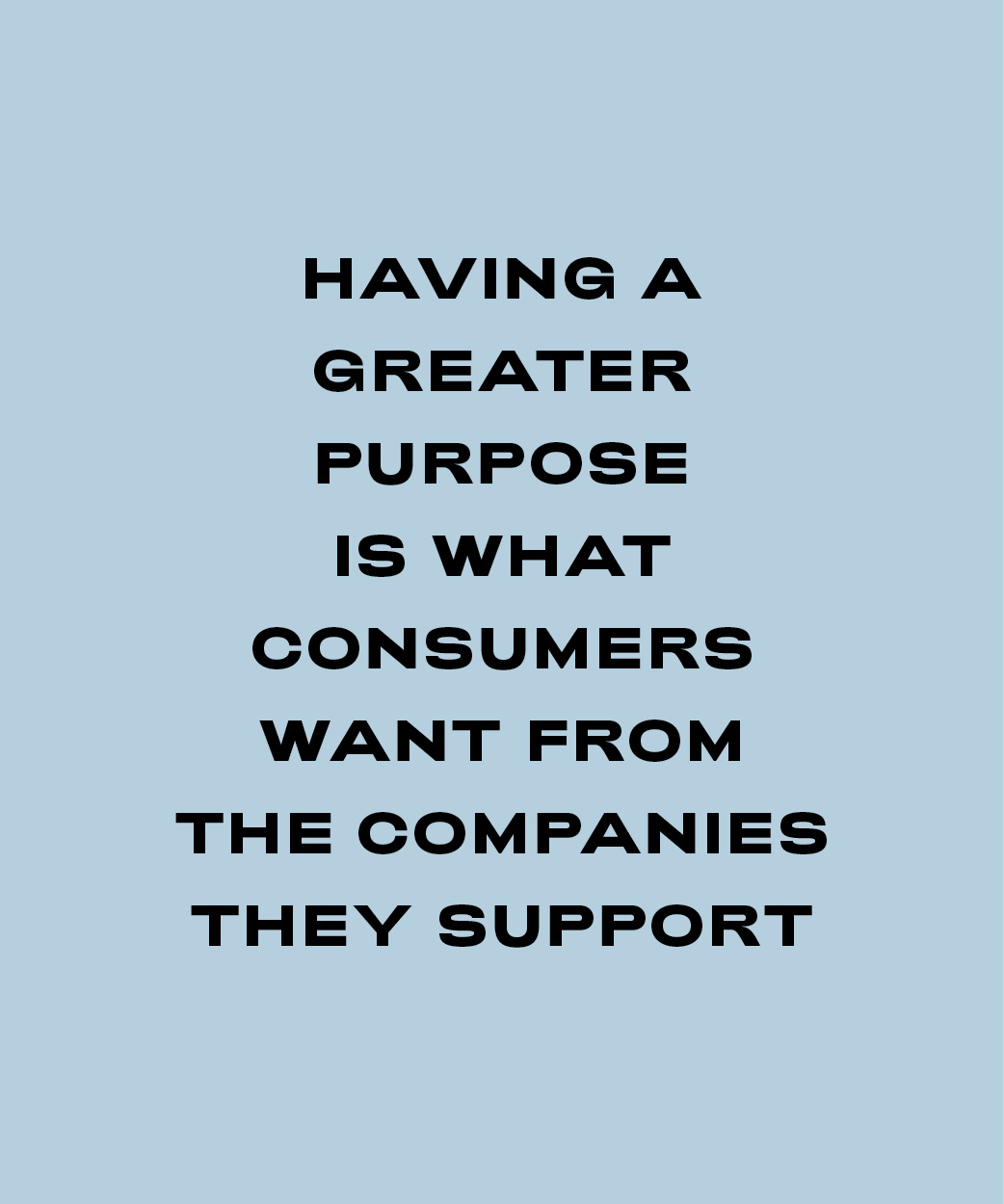 Quick + Salty
Favorite Strap
The FEED Strap!
In My Dreams, I'd Pair It With
The FEED Eleanor Bag
But My Actual Everyday Bag ...
Our new FEED 50. It's a smaller, all canvas version of our very first bag (still our best-seller), the FEED 1 Bag.
The Inside Of My Bag
My mobile office
I Stay Up Late With
Game of Thrones! Also, I really love the goop podcast, so many good talks that resonate with being a mom, boss, human.
My Beauty Security Blanket
Clarins Blue Orchid Face Treatment Oil
Transport Me, Please
Telluride, an old-west looking town situated in the most beautiful part of the Rocky Mountains
Uniform
Polo Chambray shirt
Girl Crush
Lauren Singer of Trash is for Tossers, who I recently met and is living a Zero Waste (zero trash) life, very impressive!
The Cause Closest To My Heart
Fighting world hunger.
The Shakedown
FEED x SALT strap, The FEED Backpack, UN World Food Programme, FEED 50, Polo Chambray shirt, Trash is for Tossers, Clarins Blue Orchid Face Treatment Oil, goop podcast