Mika Oakes x The Zoe
Mika Oakes was as much surprised by the realities of motherhood as anyone—the all-encompassing feelings of love, the ephemerality of time, the fact that she couldn't find a decent bathing suit anywhere. Ultimately, that inspired the Brooklyn-based fashion and wellness industry alumn to launch swimwear line, MOLOCO.
We paused this SALT Shaker's busy schedule to talk about diving into business and motherhood:
Q + A
What was your background before starting MOLOCO?
I worked in fashion for just short of a decade, before transitioning into the wellness world for about another decade. It was after I had my son that I decided to re-enter the fashion sphere, but through the lens of motherhood.
What inspired the idea for line?
When I was breastfeeding and pumping, there was nothing to be found in the postpartum market that was functional and chic. I struggled tremendously to find swimwear during that time and wanted to find a way to make it better.
What separates MOLOCO from other maternity-related bathing suit collections?
Most of our pieces are wearable during pregnancy, nursing and beyond. Our Jojo top and James bottom can carry you all the way through, and both the Nora one-piece and Jojo feature a patented hidden nursing panel that gives you full access to breastfeeding, without full exposure. We also use ethically-sourced luxe Italian fabric, and all of our garments are made in the USA. In addition to all of that, I believe that if you invest in pieces that make you feel good, that will show while you're wearing them—and that goes a long way.
Once you have a child, so many things change—and then continue to shift on an ongoing basis. What surprised you most after having children
When I had my son, I was one of the first of my friends and family to have a kid, so, I hadn't really seen the rawness of new motherhood. I think I was most surprised with how every day seemed to fly by and by how much of my "new life" was devoted to this little being that my heart broke wide open for more and more with every new day. The love was overwhelming!
If you could give expectant mothers one piece of advice, what would it be?
Trust that your body is made for birth and that your mind is made for motherhood. There is this primal thing that happens to us. Once we live out the pregnancy and go on to becoming new mamas, we know our children best—so, stay true to that deep intuition within yourself.
Is there a bathing suit from your past (as a child, teenager or adult) that you wish you could either clone or disavow?
Hmm…I remember when I was in high school, I used to have a silver bikini that I loved so much. I always felt super cool in it, and I have no idea what happened to it! I honestly don't even remember what it looked like; I just remember that it was metallic. It would be nice to get one last look at it, as I'd love to incorporate a revamped version, along with metallic, into one of our future collections!
Please share your best hack/tip that helps you juggle it all.
Yoga or taking time for myself. I feel the most out of balance when I don't take time to recharge. As mothers, we are constantly doing for others, so it becomes even more important to make time for ourselves. I try to do something (even if just for five minutes) every day.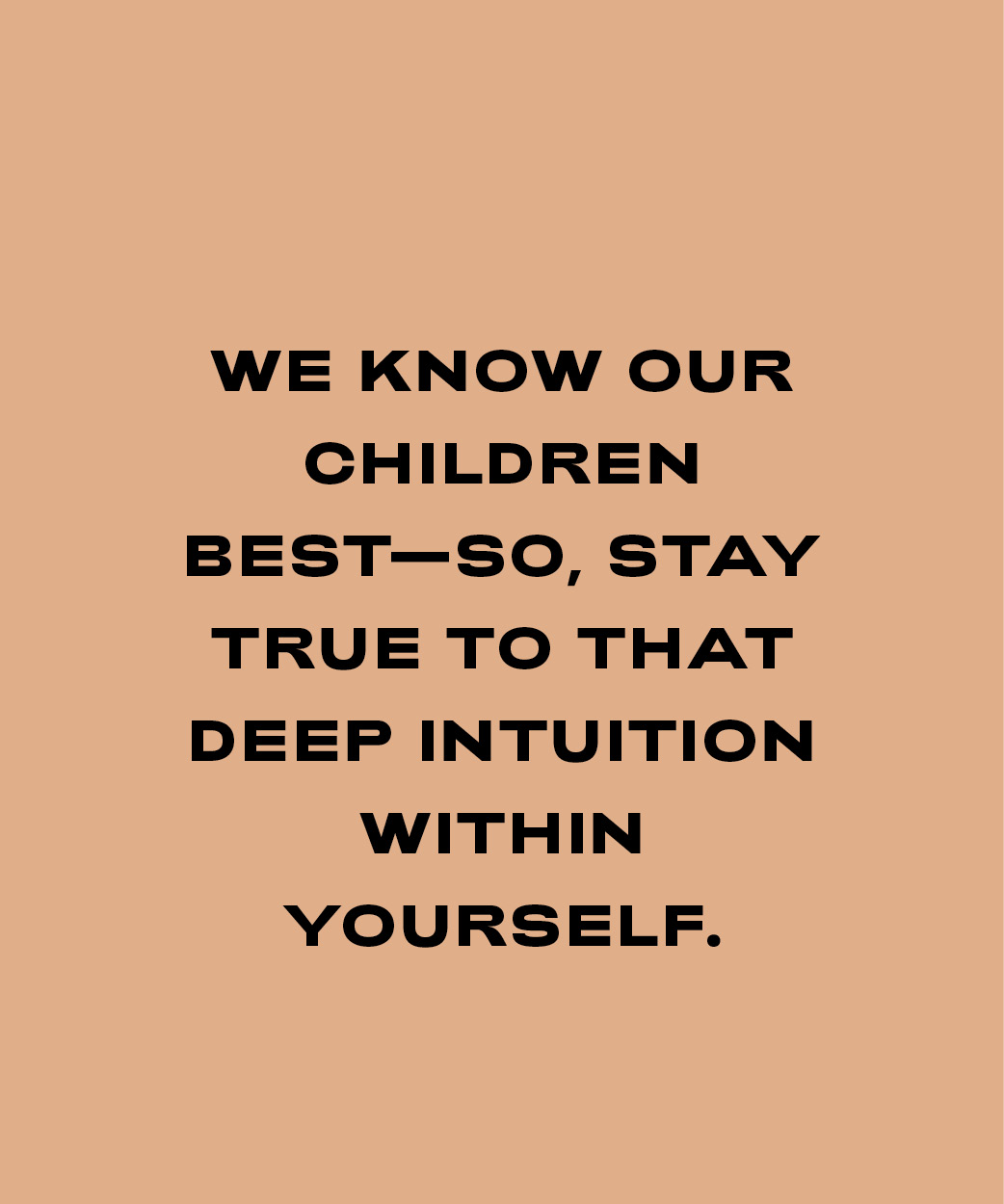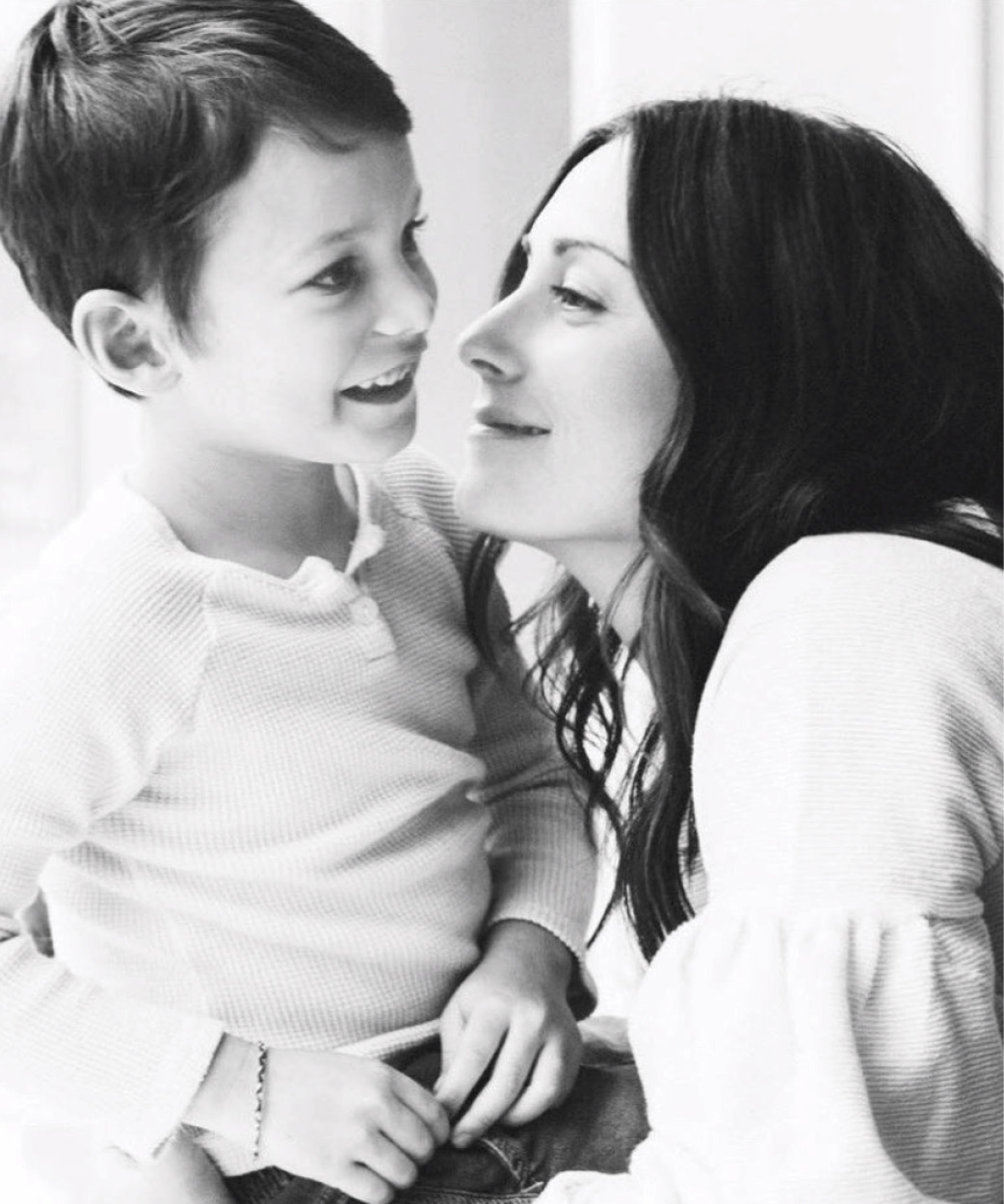 Quick + Salty
My Favorite Strap
The Zoe!
In My Dreams, I'd Pair It With
a Chloe Marcie handbag with the embossed croco effect! I love it in black!!
But My Actual Everyday Bag Is
MZ Wallace black backpack.
The Inside Of My Bag
A black hole.
I Stay Up Late With
a good book (currently reading City of Girls by Elizabeth Gilbert, which is awesome!) or binge-watching a series!
My Beauty Security Blanket
Apour Aura Multi-Use stick in color Crush 201, Osmia Organics Lip Doctor chapstick, and W3LL People Mascara
Transport Me, Please
The Silica Hotel in Iceland
Uniform
Jumpsuits and sneakers. I am partial to a jumpsuit of any kind. Currently loving a James Perse Canvas Linen Jumper with Birkenstocks, No. 6 clogs or my Adidas Stan Smiths
GIrl Crush
Lady Gaga
Karaoke Jam
I hate karaoke! But if I had to, Tom's Diner by Suzanne Vega.
Celeb Lookalike
People have told me I look like Duchess Kate Middleton or Jennifer Love Hewitt. I don't see either!
The Cause Closest To My Heart
Animal Rescue – specifically BARC Animal Shelter, which is close to where I live in Williamsburg, Brooklyn. BARC's mission is to provide a safe haven for abandoned animals and to ultimately find permanent homes for them. They provide food, shelter, medical attention and lots of love as part of their services and efforts. I have always had a soft spot in my heart for animals, especially cats.
The Shakedown
Moloco Swimwear, The Nora One Piece, The Jojo Top, The James Bottom, The Zoe Strap, Chloe Marcie Bag, Vapour Aura Multi-Use stick, Osmia Organic Lip Doctor, W3LL People Mascara, The Silica Hotel, James Perse Jumpsuit, Birkenstocks, Stan Smiths, MZ Wallace Backpack, Barc Animal Shelter