Angela Tafoya x The Zoe
Angela Tafoya always felt drawn to interiors and the "moments" in a space that make it special. As editorial director at Lonny, she gets to spend her days interacting with today's most gifted creators and experiencing new, innovative, beautiful spaces. This Salt Shaker took a pause from her well-designed schedule to talk tiles, fruit bowls and not taking style too seriously:
Q + A
Is home design/interiors something you've always loved? Like were you constantly rearranging your room as a kid? Or is it something you came to later?
A little bit of both. I definitely do recall always wanting to redecorate my home as a child—and not just my room—I would shuffle things around any spot I could get my hands on. I wanted to spruce up the living room, dining area, my parents room. I was always asking my mom to take me to the store to get new objects and knickknacks for our space (which typically meant a run to Michaels—LOL!). That's definitely my earliest memory of design and interiors in my life. Then, during my career, I explored more lifestyle topics (fashion, food etc.), but it was at Refinery29 where I really got super into interiors again. I covered all topics relating to SF and West Coast and loved covering interiors and home tours the most. I've always been intrigued with how people create and build their personal spaces and was really excited to lean into that fully at Lonny.
How would you describe your personal taste/aesthetic?
I feel like my sense of style has always leaned more toward a colorful, patterned, trying-new-things kind of vibe. As I get older, I am realizing how to do that in a way that doesn't feel overly trendy and is still timeless, but I really like to have fun with what I wear and the space I inhabit. I gravitate toward pieces that have a sense of playfulness and don't take themselves too seriously.
What pieces are you coveting right now? Do you have favorite designers or brands currently?
That is a great question: For my closet, I have been eyeing sandals by By Far for most of the summer and a pair of Jennifer Fisher hoops—I love the gigantic ones! I've been trying to put myself on a shopping freeze for a bit, though. I have been so into Danish brand Stine Goya and London-based Rixo; I love the prints and use of color in both the brands' pieces. Same for the home: I've been really trying to take a break from bringing things in, but, after we covered Virginia Sin's gorgeous home, I have totally been eyeing her fruit bowls.
Can you tell us about a stunning public space that you've encountered, recently?
I recently stayed at Hotel Californian in Santa Barbara; and it was so dreamy and had so much tile! It was a pattern-lover's dream. Every part of the space felt like SoCal meets Morocco—it's really beautifully done.
How have you had to shift your interior design choices now that you have a child? No more white couches? Do you have a favorite kids' furniture/accessory designer?
Yes and no. I think the biggest thing was realizing that items are going to get more wear and tear and being okay with that. I really try not to think of anything we bring into the home as being overly precious, so, that way, if it does (read: will) get stained or beat up, I'm not upset. But, there have definitely been times (very recently, too) when I wanted to invest in something I know would have a short shelf life in our home (yes, hello white sofa!). I love Lorena Canals for rugs and pillows for kids. They are so cute and can easily be thrown in the washer—which is incredible. I also love perusing Gretel Home for fun kids knickknacks and toys that also double as really beautiful decor in the home.
What are you passionate about right now? Tell us about it!
I am really passionate about and interested in carving out time for personal growth. I turned 33 this year, and I don't know if it has anything to do with the significance of the double 3s (maybe!) or just really hitting this groove in life, where I am realizing what is important to me and what values I want to uphold. I want to put in the work to improve and offer the most I can in this world. I am so into my rotation of podcasts, ranging from Oprah's SuperSoul to Unstyled, and I just started reading Eckhart Toole's A New Earth. I'm really excited for what lies ahead for me now that I am prioritizing this kind of growth and making room for spirituality/introspection.
If you weren't a magazine editor, what would you be?
A prop stylist! I love creating little moments and moods around my house with items (always have!) and think that, if I didn't pursue editorial, I somehow would have gravitated toward this area, one way or another.
What's the store you can't stay away from right now?
I really love McMullen in Oakland—it's so well-designed and the selection she carries is so so good. Whether I am just window shopping or perusing their site or picking up something for an event, it's a definite favorite.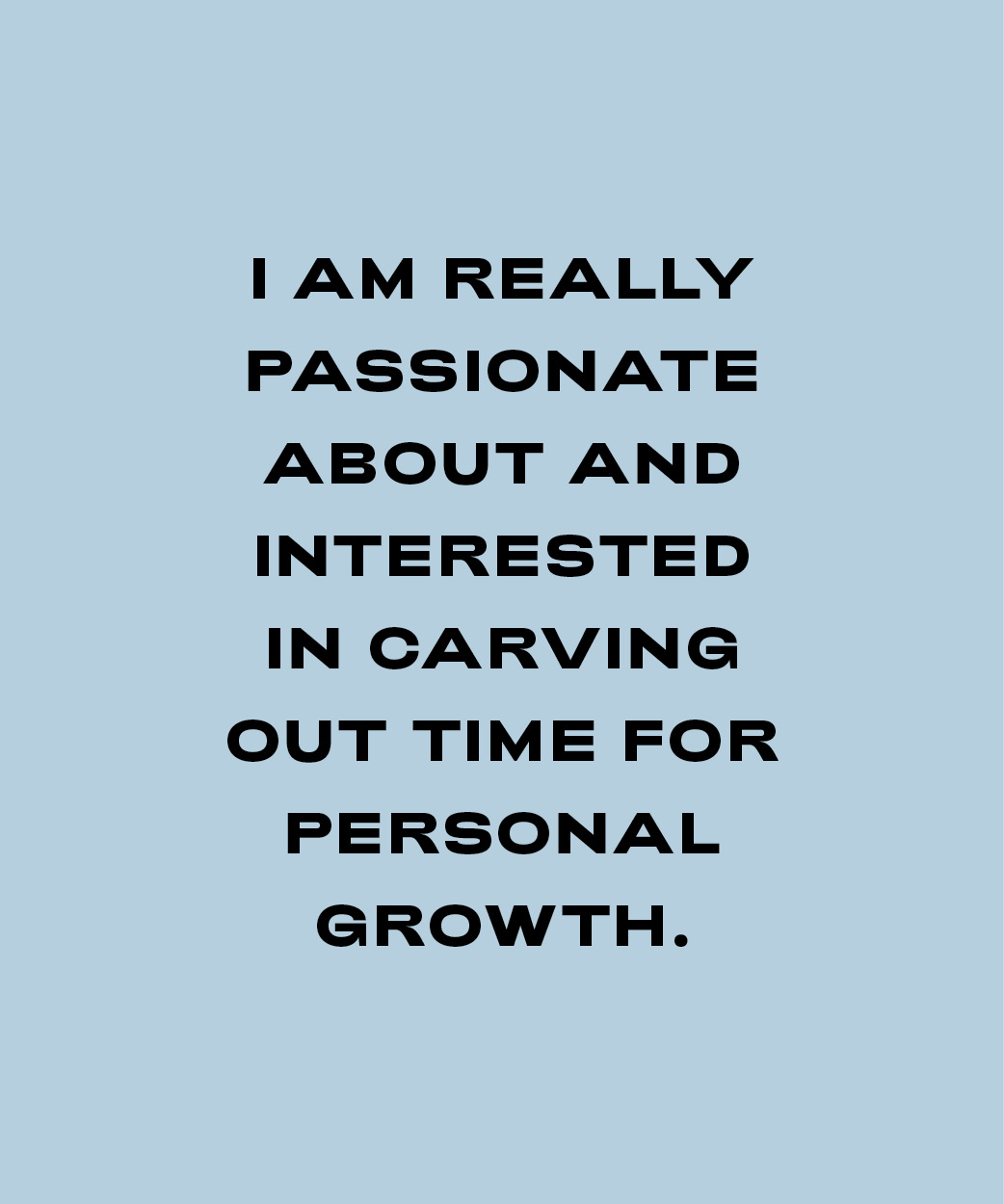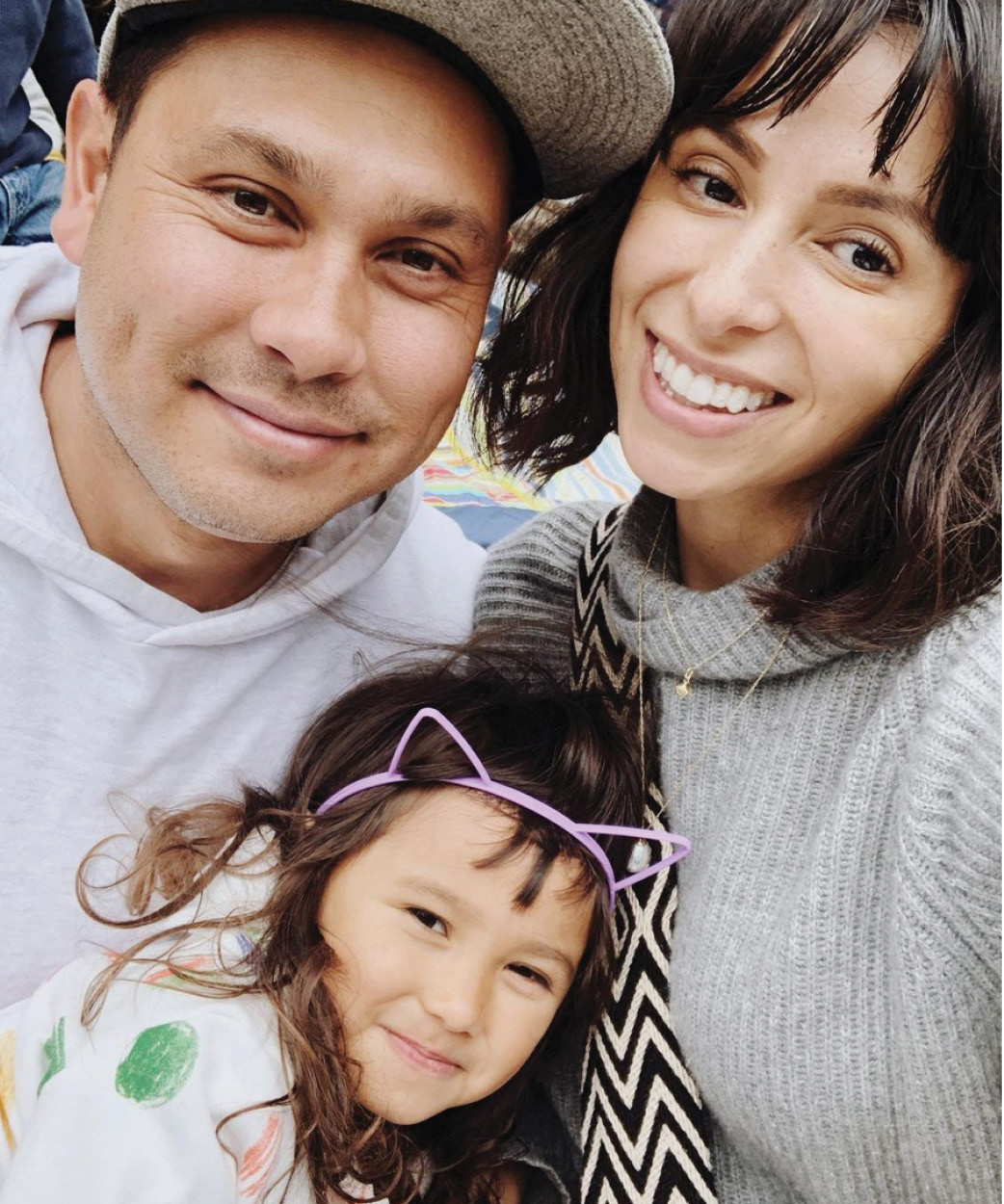 Quick + Salty
My Favorite Strap
The Mari (and The Zoe!)
In My Dreams, I'd Pair It With
Definitely something by Chanel—that feels like the ultimate "I've arrived" purchase to me.
But My Actual Everyday Bag...
I am always rotating out my bags! I don't have one I swear by—I'm actually truly on the hunt for the perfect everyday bag, so, if anyone has recs, come at me!
I Stay Up Late With
I wish I could say I stay up late at all! I'm in bed by 10pm most nights (actually usually 9:30pm). I will occasionally binge on a show on the weekends, and the last one was Big Little Lies (of course).
My Beauty Security Blanket
Vintner's Daughter! It feels like a trip to luxe land every night when I splash it on. The smell, the bottle, the hydration—it's really a superhero in a bottle.
Transport Me, Please
Who can resist Paris? I was there last spring—and I will never pass up the magic and charm that is Paris. I stayed at The Hoxton, which was so dreamy and airy, and roamed the city in the morning, followed by evenings spent eating, people watching, drinking wine. It's simply the loveliest!
Uniform
You can typically find me in a patterned dress, flats, and a cross-body bag. I love Rixo, Ulla Johnson and Mara Hoffman! One of my favorites, recently, is a daisy-printed Rixo dress that really just looks great dressed down with flats or jazzed up with a slight heel.
Girl Crush
Solange 4 lyfe.
Karaoke Jam
Say My Name - Destiny's Child.
Celeb Lookalike
I get the most random, "you know who you look like?" comments, but someone recently said I look like Claire Danes. Sorry, don't see that one!
The Cause Close To My Heart
Criminal justice reform.
The Shakedown
Lonny Magazine, The Mari Strap, The Zoe Strap, By Far, Jennifer Fisher hoops, Stine Goya, Rixo, Hotel Californian, Lorena Canals for rugs and pillows for kids, Gretel Home, Oprah's SuperSoul, Unstyled, Eckhart Toole's A New Earth, McMullen, Vintner's Daughter, The Hoxton