Jordana Blitz x The Kathryn
Jordana Blitz is the consummate hostess. Only, instead of just entertaining her book club or besties like most of us, she's spent her career throwing parties for the creative elite. The mother-of-two began her work in luxury PR for clients from Jimmy Choo to Oscar de la Renta. Next, she spent 10 years at classic accessories line, Coach, ultimately spearheading their global special events department, directing their celebrity and VIP-focused initiatives and conceiving philanthropic programs. Finally, inspired by her own unmet need while event planning, she left and founded Little Gem, a boutique catering company for everything from 10-person farm dinners to NY Fashion Week galas. Here, this type-A SALT Shaker talks simple, beautiful food and purging kid's stuff for a good cause:
Q + A
You spent the first part of your career in fashion and PR. How did that past experience inform the creation of (and now the running of) Little Gem?
I was always working with caterers and after 15 years in events I had yet to find my one stop shop. Everyone was either too fancy, too expensive, or all Superbowl food. Everyone also had high minimums, and I wanted one company to use for fashion week parties and 10 person dinners. I created Little Gem to fill this void. My fashion clients also appreciate that I totally get their brand guidelines, staffing requirements and food presentation standards. And the experience I gained from working at Coach informs my entire business. My boss, mentor and close friend Raina Penchansky was as good as it gets. She elevated everyone on her team and lead with such grace, respect and smarts, and she made hard work also great fun.
Obviously, your knowledge of events (from the inside) translates perfectly to catering. But what about the culinary element? Do you love to eat? Do you have any special relationship to food or cooking personally?
I have always loved both cooking and considered myself a foodie but the only time I cook professionally is Thanksgiving when its all hands on deck and they let me mash potatoes. I write all of our menus so understanding what flavor profiles work together is crucial, but I actually think that not being a chef is what makes me successful. I'm presenting what I would want to eat at my own party, and that's resonating with clients. We also try and keep our menus healthy, local, and heavy on vegetables, which is how I personally like to eat, and I think a lot of my peers eat the same way, so they like that they can entertain in a way thats not a drastic departure from their average meal at home.
What's your favorite menu item that Little Gem offers? What makes it so good?
That's like Sophie's Choice! For me it just has to be in season. We change our menus every 3 months. I'm that person who will not eat a tomato in the winter. I will say that ricotta, haricot vert, and basil seem to end up on almost every menu that I write and I recently got into mushrooms after decades of avoiding them.
What, for you, has been the best event you've catered to date? What made it so amazing?
This past summer Once Upon a Farm hired us for an afternoon lunch at Amber Waves in Amagansett. The weather was a 10, and we worked with the fabulous Mimi Brown to style vintage farm tables with local produce, and served made to order pizza from the Amber Waves pizza oven. Guests wandered the farm with drinks from our lemonade stand with various spiked offerings and noshed on gorgeous salads and simply grilled salmon and steak. I remember looking at the photos and thinking there was no way to top that experience.
What do you think is unique about what you guys offer and what attracted, for instance, Fashion Week as a client? Is it about the ingredients? An understanding of how events should flow?
Our food is one bite size and beautiful, and has no bells and whistles. It speaks for itself. And its served by very handsome yet professional men. That's what the fashionistas want! I also never say no to a small budget. Generally the small events are just auditions for the big show.
Anyone who has ever worked in events--or even planned his/her own wedding--knows how stressful and exhausting it can be. What's your favorite (not so) guilty pleasure (from music to dessert to liquor to IG trolling to whatever!) that helps you relax after a long day?
Well, considering my nickname was Vicky the Robot, I think you get a sense of how hard it is for me to sit still and chill. I'm very regimented and type A so its a challenge for me take it down. I use that Muji steam thing with eucalyptus and lavender oil when I sleep. Baby steps.
As a mama, as well, please share your best hack/tip that helps you juggle it all?
I've been really into the simultaneous manicure and blow out at Gloss Lab. Efficient, clean and when my hair looks good I'm a better mom. I also just got into the Face Gym training sticks which you put on your face before you work out and the sweat heats up the ingredients and activates them while giving you a great glow. Its genius and it also feels terrific.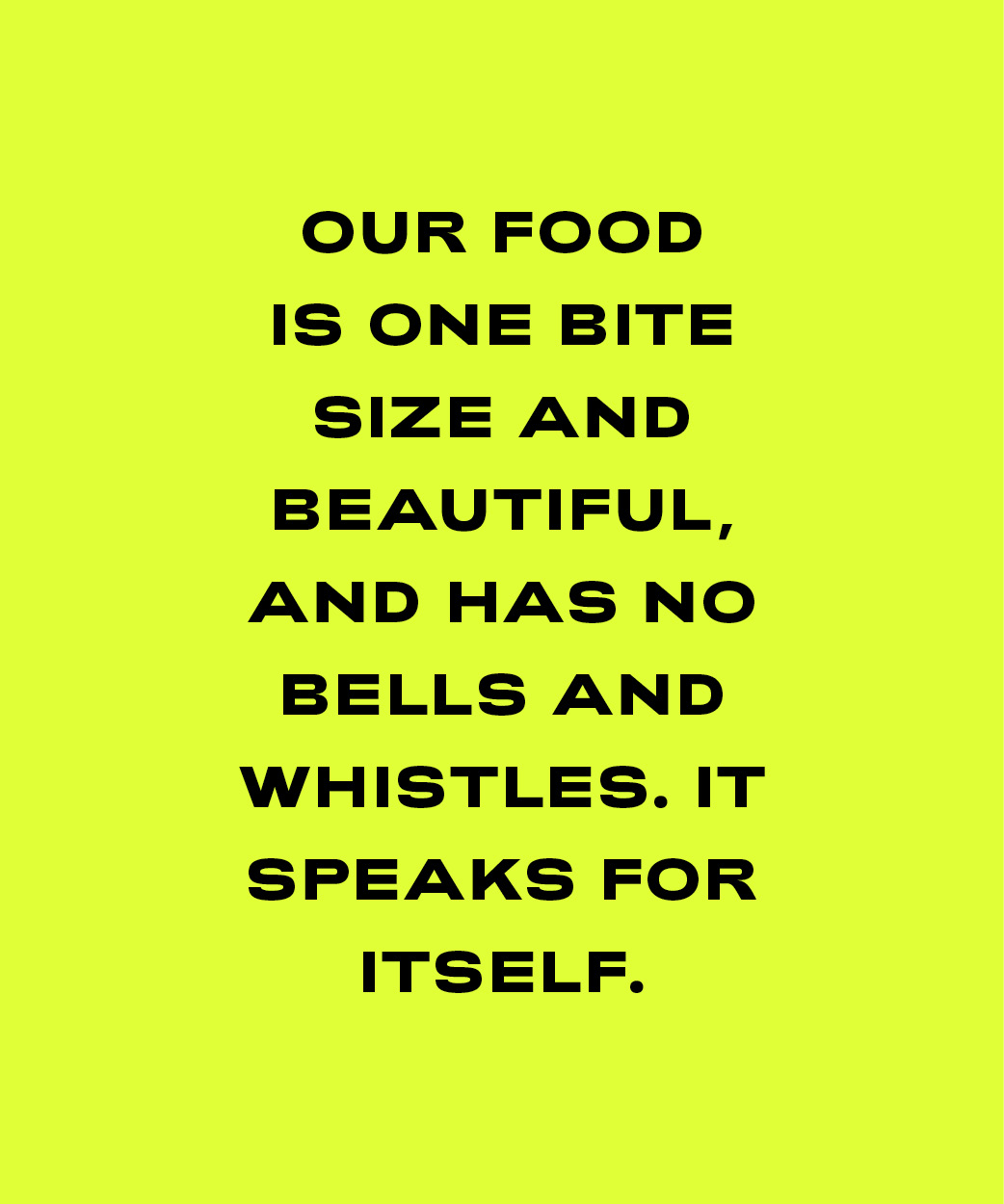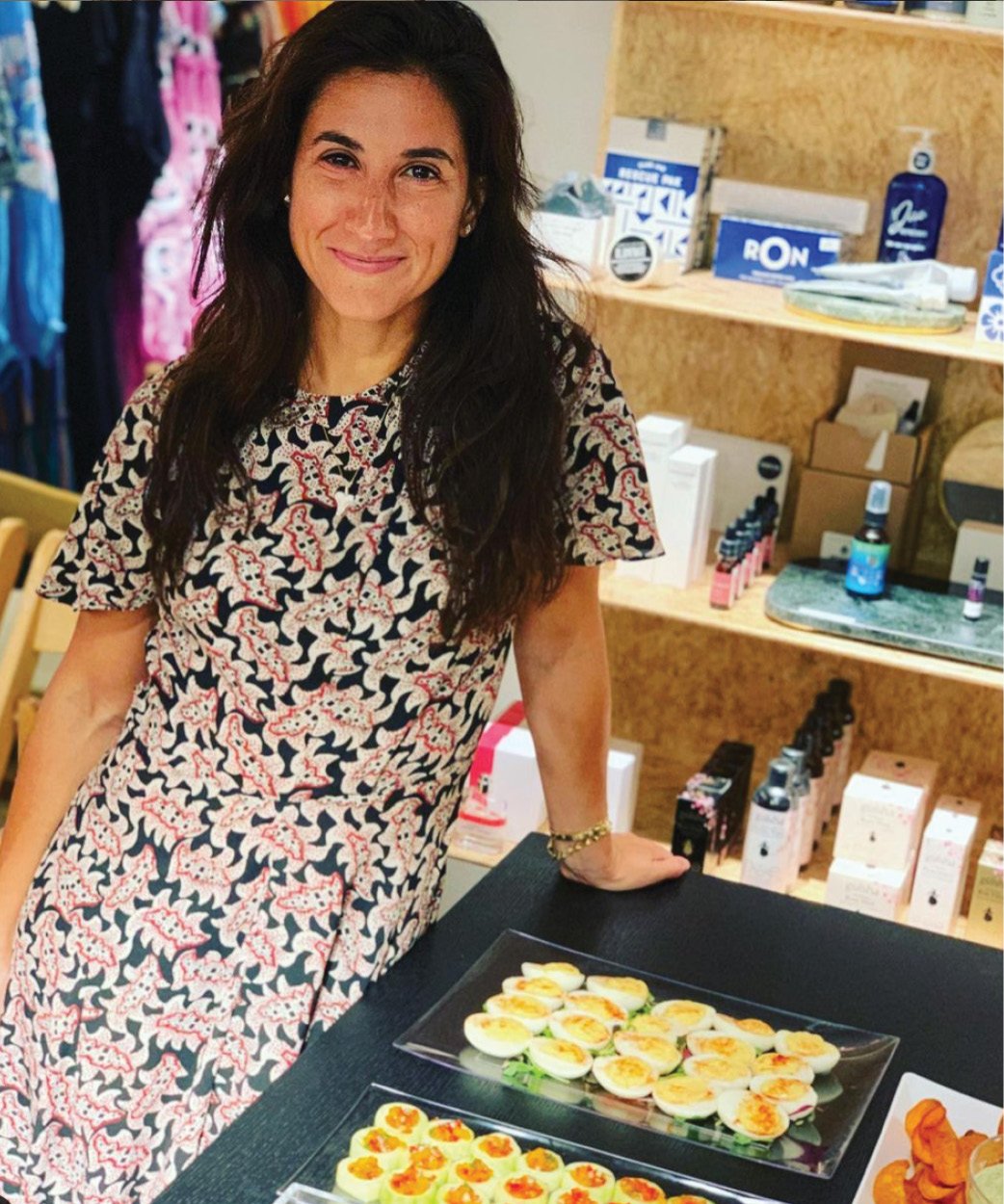 Quick + Salty
My Favorite Strap
The Duke
In My Dreams, I'd Pair It With
Dolce and Gabanna Sicily Cutout Tote
But My Actual Everyday Bag ...
Loewe Gate Bag, worn cross body.
The Inside Of My Bag
Scrunchie, Tic Tacs, Aquaphor
I Stay Up Late With
Kindle, currently reading Erin Carr's memoir about her dad David and its terrific
My Beauty Security Blanket
eni at Studio Britta is in charge of my skincare regimen. Tammy Fender face wash and epi peel, Marie Veronique serums, In Fiore Calendula oil, Augustinus Bader rich cream. When thats done, Coqui Coqui orange blossom and Hourglass brow pencil
Transport Me, Please
My parents home in St John in the Virgin Islands, specifically the Hansens Bay, a hike on the Reef Bay Trail and dinner at La Tapa
Uniform
Citizen of Humanity high waisted wide leg denim, Gucci loafers or Aquazarra slides, vintage t shirt or Warm blouse, My moms wedding band that my grandpa made paired with Anita Ko jewels on fingers, neck and ears.
Girl Crush
Rebecca Hessel Cohen from LoveShackFancy - dream collection, dream store on Bleecker street, dream style and closet and also my dearest friend.
Karaoke Jam
Jesse James by Cher
Celeb Lookalike
Demi Moore in the St Elmo's fire years, down to the raspy voice
The Cause Close To My Heart
Good Plus Foundation. I've been working closely with them for 8 years and the best thing about them is they don't just take your money and run, they offer tangible volunteer opportunities and site visits to the centers that they support, so you can see exactly how your dollars make a difference. They also take all of my kids stuff out of my home and into homes that need it, and I love a good purge.
The Shakedown
Little Gem, The Duke Strap, Face Gym training sticks,Dolce and Gabanna Sicily Cutout Tote, Loewe Gate Bag, Citizens of Humanity Sacha High Rise Denim, Anita Ko jewels, LoveShackFancy, Good Plus Foundation