Rebecca Van Bergen x The Bowie
Rebecca van Bergen founded Nest, a non-profit committed to the advancement of global artisans—and our giving partner! Today, her organization supports over 500 artisan businesses across 90 countries. We love what's she's doing so much, that we donate to her organization with every woven strap sold.
We were so excited to sit down with her to talk advocating for equity, shopping responsibly and the life of a working mom:
Q+ A
Can you talk a bit about growing up around the matriarchs of your family while they quilted and sewed? How was that formative? Would you sit around together and craft? Did they teach you the same skills? What was special about that experience?
My grandmother was my best friend when I was young (and still is today!). From a young age, I possessed a fiery independence, and as a child still learning how to harness it, I discovered my grandmother to be my safe haven. And what we didn't know academically at the time, we still knew intuitively: making is calming. This intuition has since been confirmed with studies suggesting that craft, whose repetitive motions create a soothing sense of presence and mindfulness, triggers similar changes in our brain chemistry as those induced by meditation. So for my angsty young self, running my fingers along fabric as the machine ticks away or watching knitting stitches unfold into a scarf was really just a productive use for some of my un-channeled energies. What was equally as profound to me as the making itself was its role as an underlying force of female empowerment throughout my family history. Having run away from her home in rural North Carolina to marry my Jewish grandfather, my grandmother was largely estranged from her own mother at a fairly young age. Seeing as I had never known her family members personally, they held a mysterious aura for me. But I knew that her mother was a quilter, skilled-as-could-be with a needle, and what I did have to connect me to this side of my past were stacks of vibrant quilting, lacework, and embroidery that had eventually been passed back to my grandmother after a tepid reunion with her mother around the time her own daughter, my mother, was born. For a child, these quilts contained magic – the kind spun by someone quite talented, yes, but also the art of a woman who had shamed her own daughter for a love she couldn't understand. When I see these quilts today, some of which are now a part of my own home and life with my family, I see the complexities of people, society and culture through the years, and I feel proud of my grandmother for defending her vision for a more equitable world. This is the vision I keep at the heart of Nest.
You mention that Muhammad Yunus won the Nobel Peace Prize the same year that you finished your master's in social work. Why was that important to you? How were you inspired by his work?
When Muhammad Yunus won the Nobel Peace Prize, enthusiasm for, and attention to, the concepts of microfinance exploded. New organizations and corporations emerged to put Yunus' principles into practice, scaling applications of microfinance and not necessarily with a strong foundation of research guiding their actions. Keep in mind that these were the early days of "not-only-for profit" business and many of the firms emerging, while driven by a social mission, were also focused on protecting their bottom lines first and foremost. As a young student, just graduating with my Master's Degree in Social Work, I understood effective social programs as being less about public policy and more about direct practice with people – so this rapid scaling of lending took me aback. In our country, loans make debt, not a business in and of themselves, and so the conflation of these two concepts was worrying to me - though it turns out, in the most productive sense. It was my interest in generating economic opportunities in developing economies without the burden of debt that drove me to found Nest. My vision was for a sustainable model – one not just about lending, but also about more holistic business development. Instead of teaching a man to fish as the old adage goes, I wanted to not just finance a woman's purchase of sewing machine, I wanted to give her the skills to improve her sewing and grow a business.
At 24, you had this idea and managed to turn it into a reality. How did you discover that craft was the second biggest employer of women globally? And how did that inspire the idea for Nest? Were there challenges?
Following my interest in global development, I had conducted my fair share of both academic research and field work in various countries. Craftswomen were everywhere I went. Yes, there were farmers too, but the majority of the women I saw, were making things with their hands. Etsy had been founded just a year prior and was a fledgling start up without much global appeal – yet! While the fairtrade movement existed, it brought to mind for many people a limited view of craft based on holiday ornaments and knick-knacks. It was not the vital industry I see it blossoming into today. The rapid rise in consumer demand for handcrafted items has taught us not just about the power of this sector to advance the rights of women globally, but also how far behind we have been until now. Too frequently pegged as "niche" and "non-scalable", artisan communities have been left out of philanthropic investment for a long time. It is time to change this narrative to one in which handworkers worldwide are recognized as pioneers at the forefront of a counter-revolution to the increasing automation we see around us.
What was your first project at Nest? Did it feel from the beginning like this was an idea that would work?
The very first woman whom Nest worked with was a 45-year-old woman named Meral. She lived in Izmit, a town outside of Istanbul, Turkey. In the early 1990's, an earthquake hit Izmit killing 20,000 people. It left much of the city in desperate ruin and made Meral a widow with two children. Meral had no choice but to take action to support her family. She went to work with her brother in a small store and taught herself to make jewelry. The extra income she earned from her craft allowed her to support her son while he was in the army. When Nest learned about Meral, we saw an opportunity to help her advance her efforts through training in business skills that would allow her to grow her burgeoning business sustainably as opposed to falling into an insidious cycle of purchasing cheap materials to sell for meager margins in the local market. It was time for me to visit Meral in Turkey to better understand her needs and map a business growth plan that would suit her unique circumstances. I have a horrible sense of direction, which can be problematic in a line of work that requires a good deal of travel - especially in the early days when it was just I! So I was terrified to visit Meral in Turkey. To compensate for my directional illiteracy, I wrote the address for where I was heading on an index card, hopeful people might take pity on me and point me in the right direction. Upon boarding the bus, my notecard was received with a warm smile from the bus driver who patted the seat directly at his side, indicating for me to sit next to him up front. Immersed in visually consuming the cityscape passing outside my window, I failed to notice when the bus pulled over onto the shoulder of the road. The driver moved his large vehicle into park, stood up, and reached calmly for my hand. I was guided off the bus, past several storefronts, and straight to the train station I needed. Speaking in Turkish to the attendant, he paid for my ticket and pointed me to the appropriate platform. Finally, with a friendly pat on the back, he turned on his heel and returned to his crowded bus where the other passengers were waiting patiently. I was floored. This might seem like a silly anecdote, but it speaks to larger trend I have witnessed over the years and in conversations with many other social entrepreneurs. A sequence of seemingly unconnected experiences unfolding steadily and consistently, may seem by appearances to be sheer luck or coincidence, are in fact part of something much bigger. Nest has always been a part of a much larger story unfolding in the world. While what we do has taken a hell of a lot of hard work, and many, many sleepless nights, I have always had the sense that there was a larger force at play - whether through a kind bus driver or the serendipitous meeting of the right person at the right time.
Since you began 11 years ago, you've been made a fellow and named a young leader by many organizations. Can you describe an experience connected to one of those leadership/fellowship opportunities that was particularly impactful or inspiring?
With the existence of quite a few social entrepreneurship fellowships the honor of being included has given me the chance to build a real community of fellow social leaders. Over the years, a group of us have become quite close and it has been comforting to spend time together. Our meetings and ongoing discourse provide me a safe space in which to crowdsource solutions to business challenges that we are universally facing. It has also meant having an outlet for the unique challenges this work brings with it—starting a nonprofit has been incredibly rewarding, but it has also taken a lot of sweat equity and some luck too. The ball does not always bounce in the direction you want, and it's comforting to have a circle of friends that are living and breathing some of those same challenges - and understand the rewards of the wins too. In particular, I have found a group of social entrepreneurs who are also moms (or dads) and having a community that understands the unique work / life balance that comes from being a Founder and a parent has been invaluable.
Today, Nest has many different elements. One is the Makers United Marketplace. We're coveting more than one item from the site (soaps, pottery etc.)! Have you recently fallen in love with any particular item/s that one of Nest's makers created?
Makers United has been a really important project for us. We have been thrilled about the steady growth of interest in makers and artisans in our own country, and we see a unique opportunity to ensure that this booming demand translates into more equitable opportunities for US artisans – for examples, supporting makers from all over our wild United States, not just from Williamsburg, Brooklyn! We have been excited to work on building a more deliberately diverse, inclusive and welcoming community to drive the demand for "made local" to new heights. I love one of our Artisan Guild members in New Mexico, Etkie. Founded by an amazing woman, Sydney, Etkie employs women who use traditional Navajo seed-beading to create stunning, modern bracelets. Etkie is paying the women artisans living wages, in a community unfortunately plagued by poverty. To me, this is the next frontier of US craftsmanship – reverence for history but with creative and contemporary expression.
In the course of your career, you've accomplished a ton. What are you most proud of?
Everything changed when I become a mom. It's so cliché! But, our work to solidify work opportunities, largely for women and mothers, took new meaning after having my daughter and son. Most artisans work in their homes – often so that they can juggle caregiving responsibilities and/or in conformity to inequitable gender norms still rampant in many parts of the world. Yet many brands and retailers have established "no homeworker" policies demanding that their workforces be based strictly in factories – a policy that (perhaps inadvertently) excludes many in world's female workforce who do not have the ability to work outside the home. These policies have historically existed because it is difficult to gain transparency into home-based work. At Nest, we launched a program called our Ethical Handcraft Program whose foundation is a set of compliance Standards that we assist companies in utilizing within their supply chains to bring that important visibility and assured wellbeing outside the factory walls to the artisanal workforce. We have made huge strides, but there is still work to be done. One of my goals is that five years from now, for a company to say it has a "no homeworker" policy will be considered akin to it stating that it has an "anti-woman" policy. Companies need to review these outdated policies and create a new framework of systems that will allow the world's workforce of mothers to access fair employment! We need consumer demand not just for artisanal – but ethically handcrafted artisanal products – to help drive that change.
You're a busy woman, often traversing the globe. Do you have any rituals or go-tos when it comes to travel? Certain beauty products? Suitcase brand? Airplane items? Aromatherapy?
I am notoriously low maintenance – often embarrassingly so! I sometimes make it my New Year's Resolution to care just a little bit more about my appearance - something my husband finds laughable. Both traveling and at home, I love sneakers. Converse have always been my go-to but I love the advent of awesome and ethical brands like Veja too. I obsessively drink water since I maintain non-scientific belief that being hydrated is what keeps me energetic and focused. I trained as a yoga teacher when I was in college - less so I could teach and more so that I could confidently do the poses in quick spurts in hotel rooms or empty conference rooms - and it, too, is an important part of my travel routine. Now I have two kids – 4 and 6 – and so I find myself with suitcases packed with everything each of them might need and forgetting my own socks!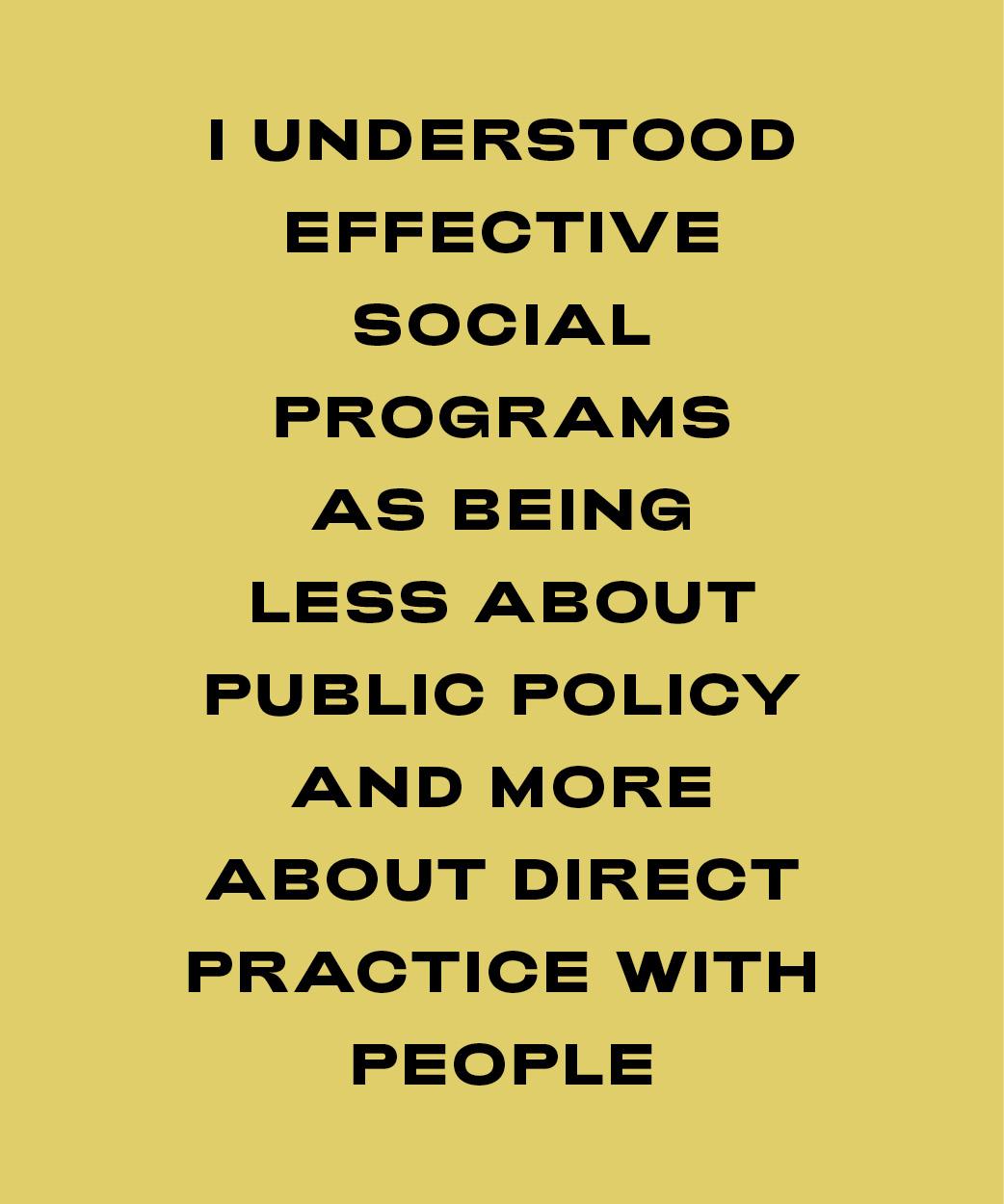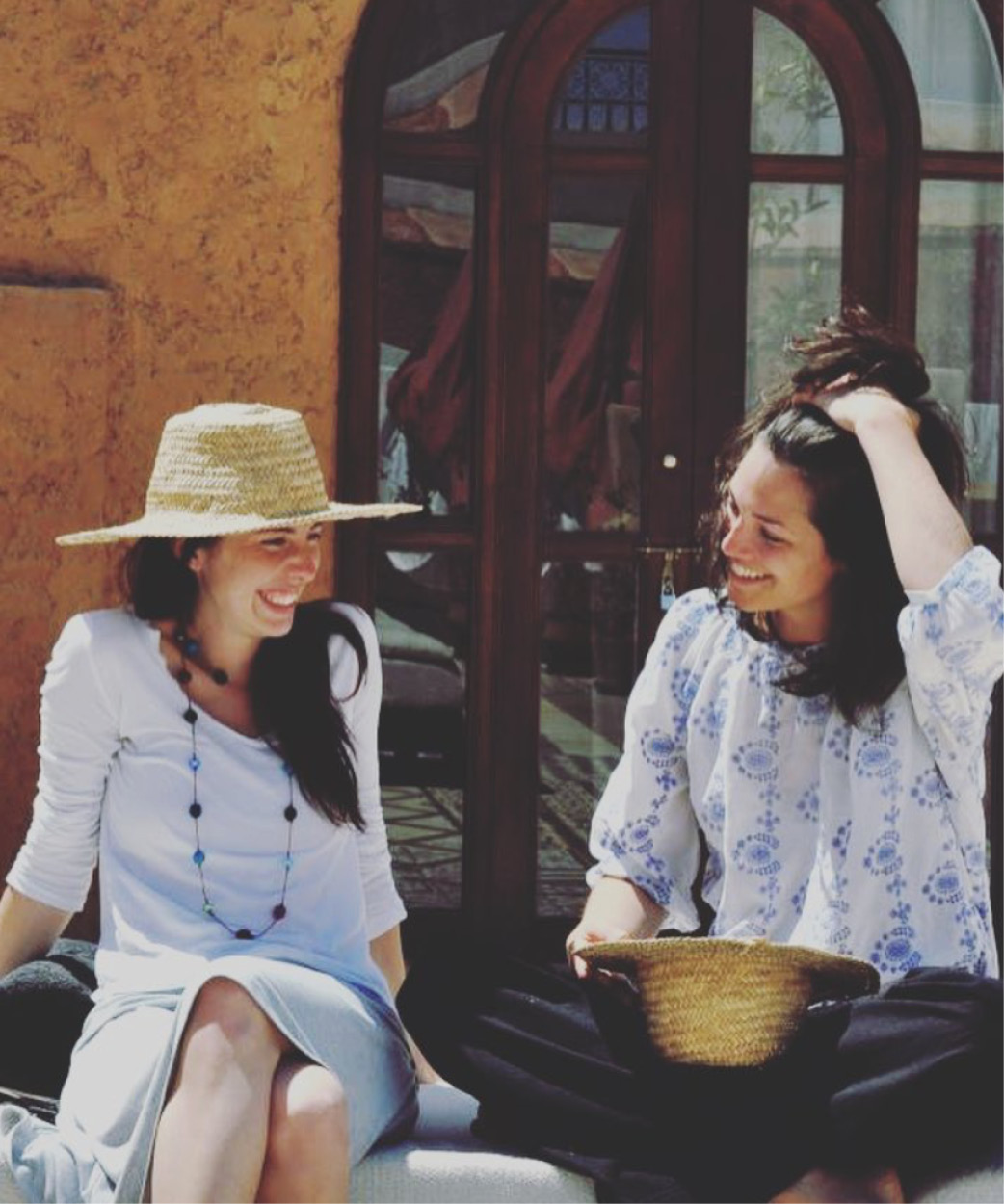 Quick + Salty
My Favorite Strap
The Bowie!
In My Dreams, I'd Pair It With
A beautiful grass bag called Khokho woven by our artisan partners in Swaziland.
But My Actual Everyday Bag Is...
An old black leather bag that works perfectly with the straps.
The Inside Of My Bag
Laptop, phone, water, lip balm.
I Stay Up Late With
I am an early to bed, early to rise girl, so it's more that I wake up early and use the quiet hours - before the rest of the clan (or the sun) emerges - to read. Memoirs are my favorite, otherwise fiction of all sorts.
My Beauty Security Blanket
Clarins Moisture Replenishing Lip Balm, it has rose wax and just a hint of pink which is about as close to lipstick as I get!
Transport Me, Please
to a ranch in Austin, Texas
Uniform
Levis waterless skinny overalls in soft black.
Girl Crush
Greta Thunberg and Elizabeth Warren (VOTE!)
Karaoke Jam
Sitting quietly in the corner sipping rose.
Celeb Lookalike
Ellen Paige
The Cause Closest To My Heart
Nest, of course!
The Shakedown
Nest, The Bowie Strap, Veja Sneakers, Khokho bag, Clarins Moisture Replenishing Lip Balm, Levis waterless skinny overalls