Aya Kanai x The Pepper
For Aya Kanai, art is life. The onetime puppet theater performer, Marie Claire EIC and stylist to fashion icons from Michelle Williams to Sienna Miller sees fashion as a full picture—an immersive experience. Here, the new head of content for Pinterest shares everything from pandemic parenting hacks to her favorite new pajama brand:
Q + A
You grew up surrounded by art and actually began your career in puppetry. How did that experience inform your approach to fashion and editorial?
I always think of being a stylist less about the clothes (although I do love clothes) and more about creating a world for the viewer to be immersed in. Every element matters sets, props, lighting, photography, etc. This comes from my theater and performance background, each element should be intentional.
Looking back over the years, is there a fashion trend that you embraced about which you now feel totally mortified or, conversely, one that you wish you could bring back STAT?
I am tall, 5'10", when I think about the micro mini skirts I used to wear I just cringe. What was I thinking!?
What Pinterest do you keep peeping lately?
Peter Som's recipes are just the best. He's one of our favorite Creators on Pinterest.
What's the last thing you pinned?
I did a fun pin when I went to the Christian Siriano fashion show. Check it out. I love to use slo mo at fashion shows so viewers can see all the details.
What are you wearing right now? (That sounds suggestive, but we promise we don't mean it that way.)
Red work pants from Big Bud Press, Ryka sneakers and a chore coat from Worthy Threads. My bag is from Parker Thatch and my bag strap is from Salt of course!
In pandemic, what's your go-to: Yoga mat, kitchen or couch?
Couch! I've just started exercising again though and it feels great. Moving the body truly sets me up for a positive day.
What's your best pandemic mom hack?
Brooklyn Bridge Park Pier 6! outdoor pizza at Fornino, tons of playgrounds, beautiful views of downtown Manhattan across the river!
It's day 346 million of the pandemic (we made that up, but you know), you've been trying to work and deal with your kid all day. Mama needs a time out and miraculously gets one. What's your self-care go-to?
I walk the loop at Prospect Park. It's about 3 miles and listen to podcasts like The Daily from NYT
We've all been spending A LOT of time at home. What's your favorite nesting/decor item you've procured that makes you happy to be home?
Skincare is my joy! I keep January Labs mist at my desk and I spray it on my face anytime I'm in a stressful meeting or just want to feel refreshed!
If you could share one newly discovered product with the world, what would it be?
I never wore pajamas before the pandemic. I would just wear and old tshirt and sweats if i am to be honest. The pandemic has taught me that I need something to change the mood of the day from working from home to relaxing at home. I particularly love these from West of Breakfast.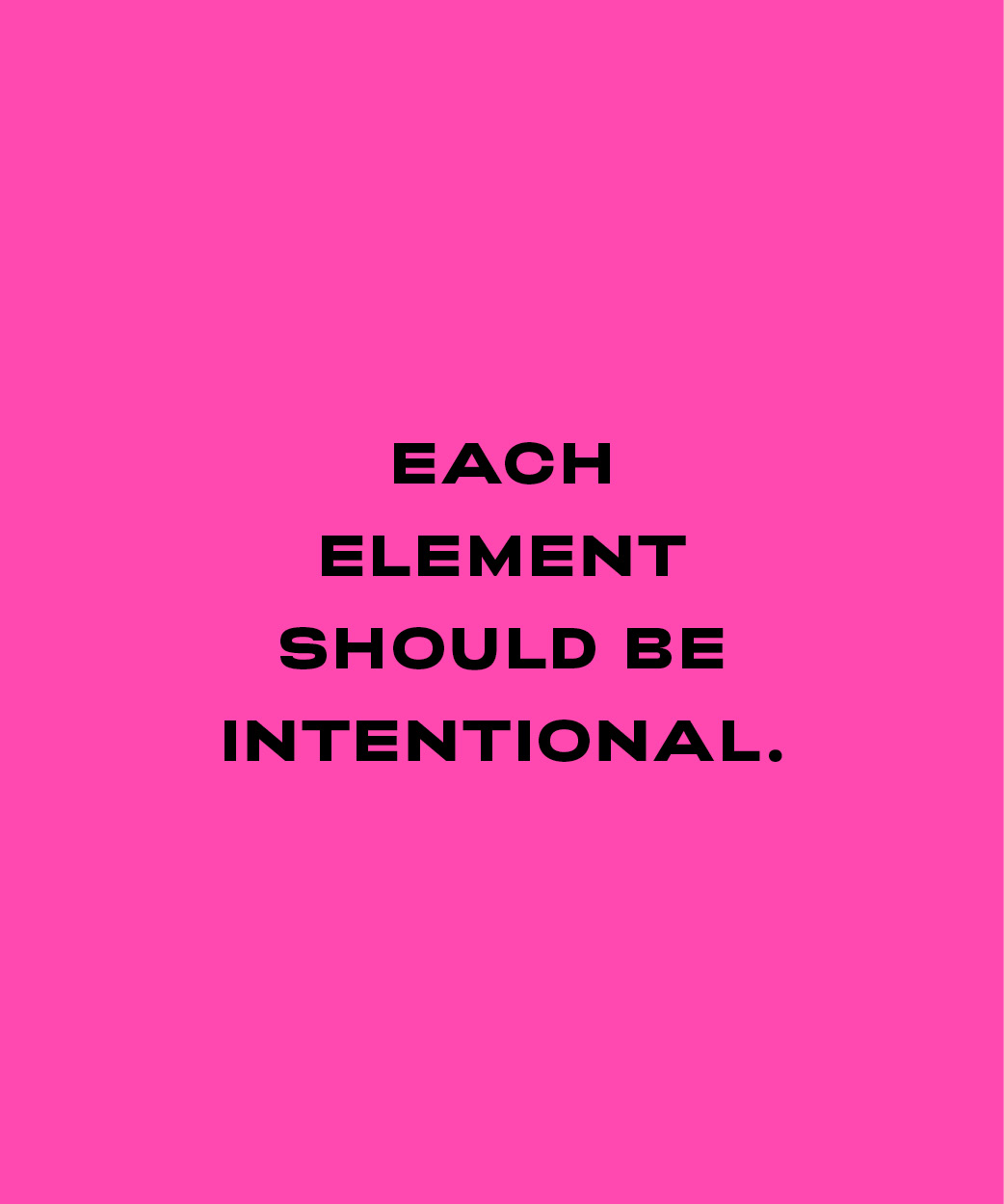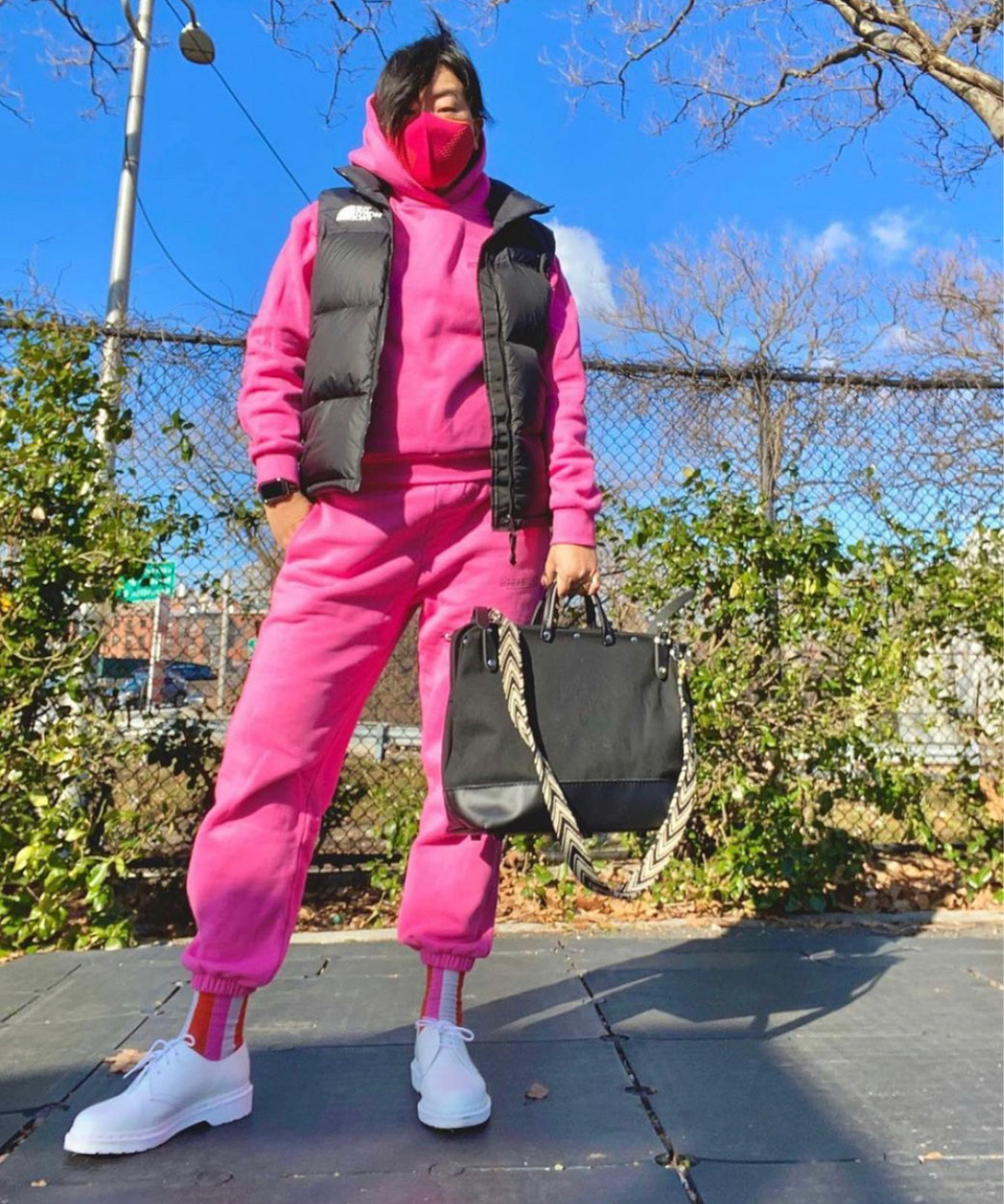 Quick + Salty
My Favorite Strap
The Pepper!
In My Dreams, I'd Pair It With
Loewe polka dot puzzle bag
But My Actual Everyday Bag...
Parker Thatch bandana print mimi bag
Inside My Bag
mask, wallet, sunglasses, hand sanitizer, toys
Beauty Security Blanket
Strivectin Vitamin C serum!
Please Transport Me To
Tokyo
Uniform
Issey Miyake fluffy basics pants
Karaoke Jam
The theme song of Ghostbusters
The Cause Closest To My Heart
Planned Parenthood
Shop The Story
The Pepper, Pangaia Sweatsuit, Red work pants from Big Bud Press, Ryka sneakers, Chore Coat from Worthy Threads, Parker Thatch Mimi Bag, Issey Miyake fluffy basics pants, Planned Parenthood