Kavi Ahuja Moltz x The Vegan Zoe
Kavi Ahuja Moltz--a onetime architect--now channels her passion for design into niche fragrance company, D.S. & Durga. Kavi's husband, David, creates all of their scents in-house, manifesting a kind of "invisible soundtrack" that she packages and brands. Here, the mother-of-two talks about her Indian influences, the accidental start of their company and the transformative power of scent.
Q + A
You might know me as :
Co-founder of D.S. & Durga, aka DURGA
Growing up, what relationship did you have to scent?
I spent a lot of summers in India—fresh flowers everywhere, scent as part of every ritual. Incense, oils, garlands. Small glass perfume bottles on my grandmother's vanity.
How did you and your husband come to found D.S.& Durga?
We didn't know we were starting a line, really! We just enjoyed making things and designing stuff. By the time it turned into a brand, we realized we enjoyed working together and had learned to separate roles completely. He owns everything scent-related and I stick to the designs and the visuals.
Was there a moment when you knew it was going to work?
At one point, years ago, we were selling a couple bottles a week online. And we were learning that direct sales meant so much for our margins. I was amazed. I said, "If we ever sell a bottle a day, we will have made it!"
You describe your fragrances as stories "with liner notes"—can you explain what that means?
Music is a reference point for a lot of things in our lives. We remember when you'd buy a CD or a record and, before you listened to the music, you'd dive into the liner notes, hungry for any bits of insight into the band. It enhanced the experience for us, and we hope to do the same with our liner notes for our perfumes.
Why is fragrance powerful in this tumultuous time?
It's a meaningless and purposeless little extravagance.
Which scents do your kids like the best?
Coco, our daughter, likes Lily of the Valley and ylang ylang. Krishna likes oud and patchouli.
Was there a perfume you wore as a teenager or 20-something that you swore you couldn't live without? Where does it take you back to?
Il Bacio by Borghese, introduced to me by my older and very glamorous cousin from Miami. I haven't smelled it in years, but I'm already imagining myself riding shotgun in her BM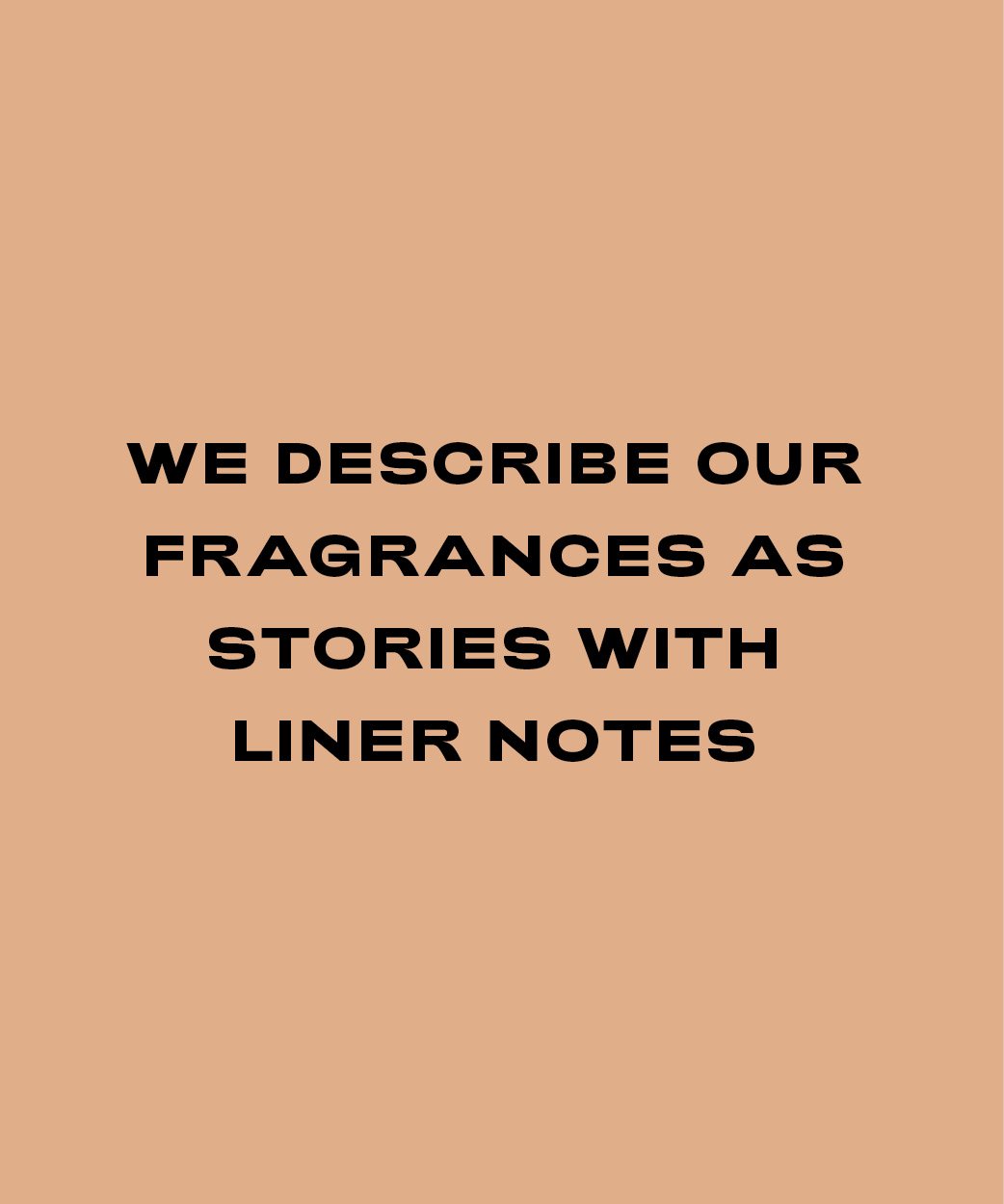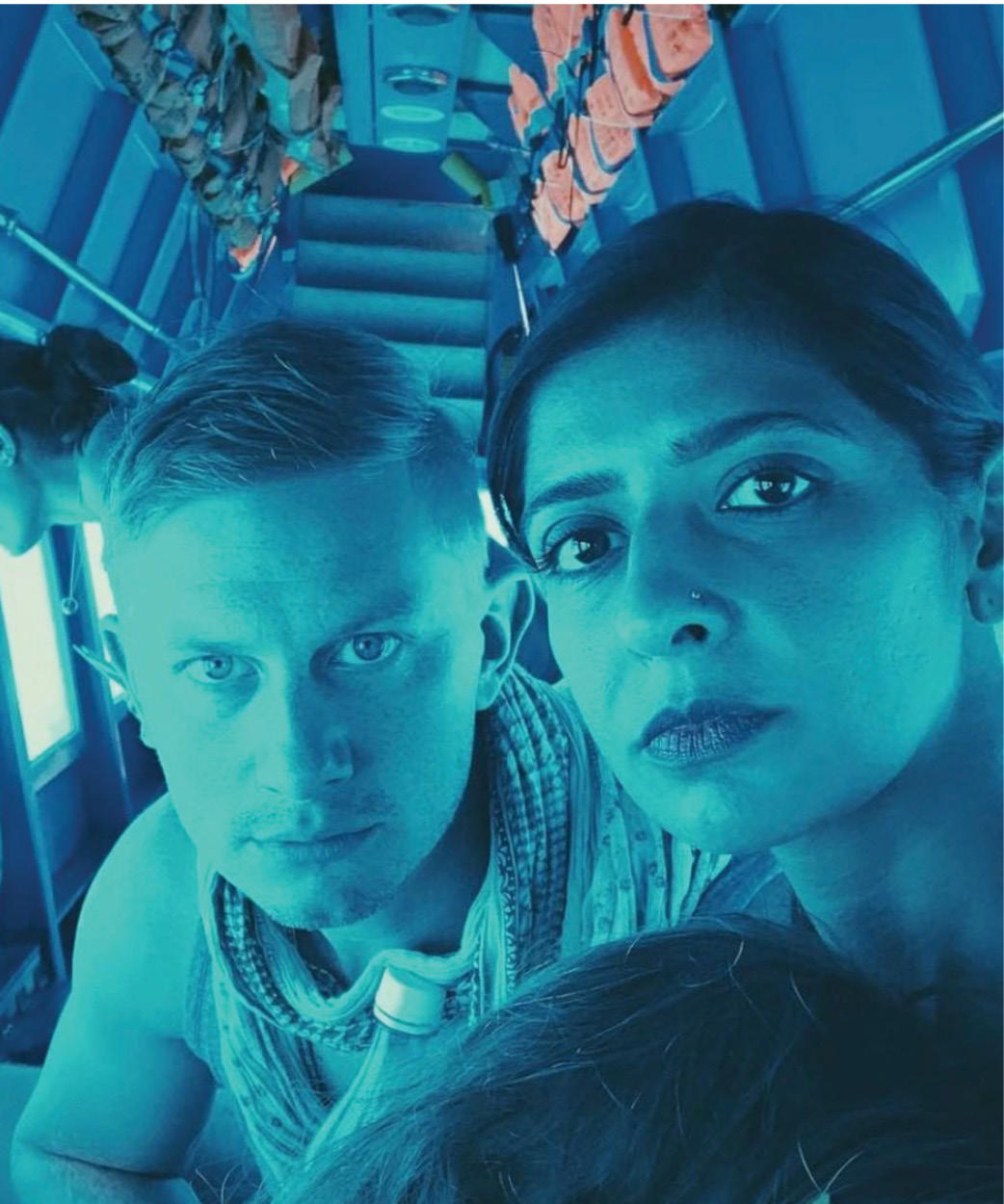 Quick + Salty
My Favorite Strap
The Vegan Zoe - My favorite colors, best pattern!
In My Dreams, I'd Pair It With
Any vegan Stella McCartney bag
But My Actual Everyday Bag...
A cotton black tote that I wash every week
Inside My Bag
Cream, lipstick, pen and paper
I Stay Up Late With
Demons by Dostoevsky
My Beauty Security Blanket
Lumify whitening eye drops—they really make eye makeup pop, and I'm all about eye makeup
Transport Me, Please
Santa Fe. The natural Southwest beauty, the red chile, the crystal vibes
Girl Crush
My daughter's in a major Blondie moment, so I'm fanning out along with her
Karaoke Jam
Call me! -- Blonde
Celeb Lookalike
Have been mistaken twice for Christina Aguilera in Los Angeles circa 2004. She had dark hair then? And I had thinner eyebrows.
The Cause Closest To My Heart
Children suffering anywhere for any reason, the Humane League