Zoe Winkler Reinis x The Kathryn
Meet Zoe Winkler Reinis, co-founder of This Is About Humanity, a campaign that raises funds and awareness for organizations helping families who have been separated at the border.
Here Zoe describes thier efforts—from service-related bus trips to fundraising dinners—and tells us how we can help put an end to this shameful humanitarian crisis on our own soil. We became so inspired by her after we spoke, that we took a bus trip with her a few months later and eventualluy collaborated on a strap.
Q + A
When people find out who your father is, how often do they do some terrible Fonzie impression? Is that annoying for you or are you touched by it? Is it meaningful for you that he played such an iconic character? How did this shape you?
Yes, people constantly do this. It is truly incredible how many people this character resonates with. He cannot walk down the street two feet without people stopping him. When I was younger, I couldn't understand it. He taught me that it's important to stop and say hello and be gracious, and thankful—it brought him his career. I'm touched and thankful for it. I'm proud of him. And I definitely use it to get a dinner reservation! It was always part of my identity, if that makes sense? Part of the intro of who I am, which it is strange. Yes, it shaped me—but it's not my thing; it's his thing. When I got to WISC for college, everyone thought I was this spoiled LA brat and I didn't get to make my own first impression because everyone already knew of me, or thought they knew about me. It's hard for everyone to know something about you, when you know nothing about them at all.
Recently, you began raising funds and awareness for organizations that reunite separated children and their families at the border. How did you come to found This Is About Humanity?
I was sitting in my bed one night and saw the first glimpse of news about the children being taken away from their parents at the border—in the kids, I saw my own kids and, in the parents, I saw myself. These hot button issues that create so much emotion can feel overwhelming and it's easier to turn off the TV or look away—but, for some reason, I had the opposite response and felt I needed to doing something right away. I saw my friend Elsa posted something saying she was collecting things for the kids and had gained access to one of the facilities. I wanted to help. Elsa and Yolanda had their foot in the door with their relationships in Tijuana and San Diego, so, I joined in. We started collecting only on my IG, which is private. In under two weeks, we had over 500 boxes of stuff. My friend Shannon Wollack, who owns Studio Lifestyle, said she would lend us her U-Haul and driver, no charge. That got us thinking—wouldn't it be cool to get the people who are involved to actually visit? So, we got a bus. We filled it in like two hours and quickly discovered the large demand for this sort of thing. On the bus ride back, we were feeling so amazing about the day and were talking with my friends Mandana Dayani, Minka Kelly and Hannah Skvarla; and Elsa said, "This is not about politics; this is about humanity." We were like, "That's what this should be called!" And, on that bus ride, we decided to host another event and another—and from there it just kept going. We've done 12 bus trips—nine to Tijuana and three to San Diego. We also host these incredible dinners at my parents' house. So far, we have done three. Through these dinners, we have raised money for the Immigrant Defenders Law Center, Border Angels and Casa Cornelia. We have built a bathroom at a shelter, refurbished a kitchen at another and gotten the rent paid for two years at an LGBTQ Shelter—all in Tijuana. We have raised over $600,000 in one year.
How long have you been organizing border trips? Who goes on them and what happens while they're there? Are they all "days of service" or are some more about witnessing the realities?
I can't believe it, but recently had our one-year anniversary. We usually visit around three shelters. We go to each one and assess what they need. And we reach out beforehand. For example, on one trip, we learned that people were living in tents, which were damaged and let in rain. We brought tents, pitched new ones, cleaned the old ones out. We just came back from YMCA trip in Tijuana; and we painted the whole shelter. We had a muralist come do the walls. We always have a really great lunch: we partner with the amazing (and handsome) Chef Ruffo Ibarra, and he hosts us at his restaurant called, Oryx Capital. We have speakers at each shelter and hear testimonials and, then, we serve based on what they need. On our visiting trips, we sit and read, color and play. I'm so amazed that the people are just so happy we are there. We talk to them and hear their stories, so that we can be their voice and help share what is really happening—and what is happening is not only heartbreaking, but illegal.
As a mother of three, what is it like for you to interact with these families?
It wrecks me every single time. The trips to Tijuana are easier for me because these people are escaping a horrible situation in their own country. But to hear how people are treated here in our own country is heartbreaking and horrifying. I come home and I am so grateful and thankful for the luck of where I was born. It's a real humanitarian crisis and anyone who thinks otherwise is just uninformed. It reminds me of the Holocaust. We work together with a Jewish federation who funds the Rapid Response Shelter in San Diego. When we visited, one of the men who works there said that, as a Jew, he can't imagine turning his back on these people. I feel like that as anyone, but someone who has seen this type of thing before it resonates. Our country is breaking the law. It is a legal right to ask for asylum. They aren't letting people get up to ask. They are holding people in jails. And if you're not challenging this, then you are part of the problem.
You never expected to become an activist, but here you are: What can we all do to help you help these families from afar?
There are families in NYC, Arizona, Minnesota—everywhere! Spread the word! Keep the conversation going. Follow us @thisisabouthumanity. Donate to our binational fund.
What's your best piece of parenting advice?
There is no perfect mother. The most important thing you can do is make a mistake, acknowledge it, revisit it and repair it.
Please share your best hack that helps you juggle it all?
This is new for me; it's been a year since I started this work. I forget things and don't respond to everyone. I may forget "Pajama Day" at my son's preschool, but I just do my very, very best and come from a good place and hope that it is enough.
To lighten things up a little, what fashion trend did you fully embrace that you look back on now and feel totally mortified?
Guess palladium shoes.
What was your first memorable handbag?
Prada backpack—8th grade. I really wanted it. My parents were not so into it and my mom's best friend got it for me. On the last day of school for my son this past year, one of my friends wore it. I wish I had kept mine!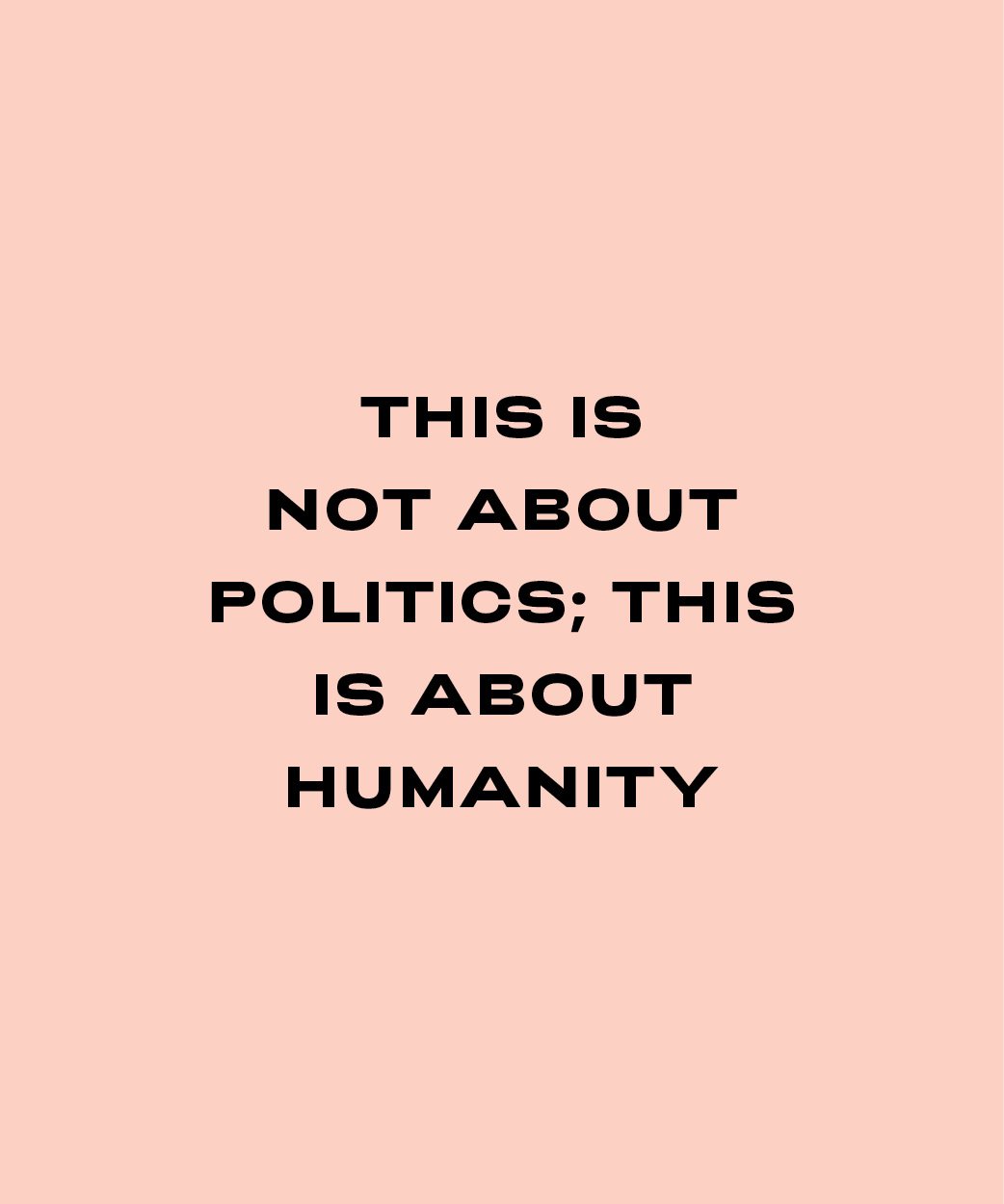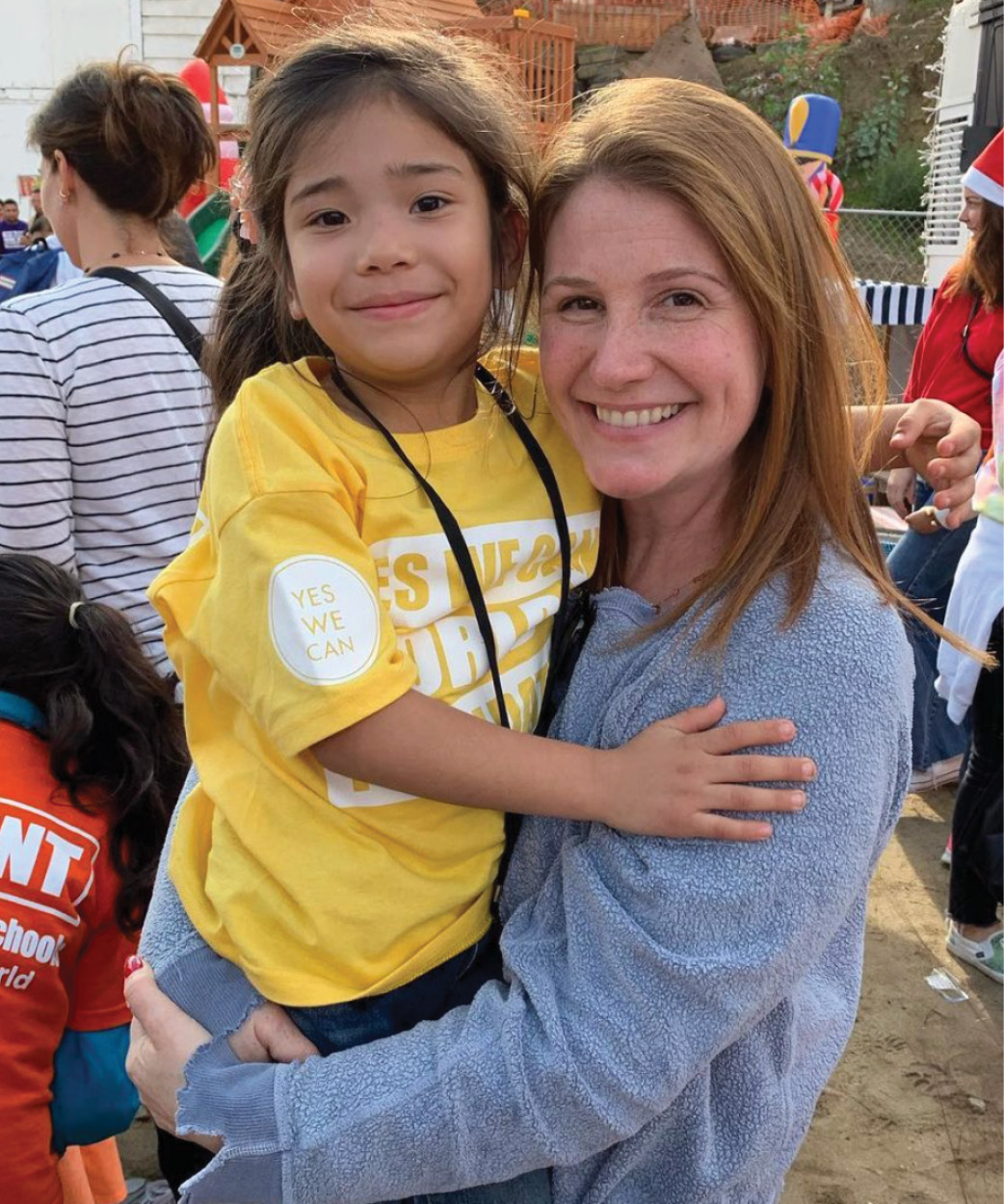 Quick + Salty
My Favorite Strap
The Holly! I love pink.
In My Dreams, I'd Pair It With
Celine Box Bag.
But My Actual Everyday Bag...
Celine Large Cabas Tote in green.
The Inside Of My Bag
Three Boys and a Mom.
I Stay Up Late With
I still read magazines and go to the newsstand.
My Beauty Security Blanket
Glossier Mascara. I'm addicted.
Transport Me, Please
to Big Island in Hawaii with all my boys.
Uniform
Levi's. A t-shirt and sweatshirt from The Great, which is one of my fave brands. I wear every day with Beatrice Valenzuela sandals or slip-on vans.
Girl Crush
Emily and Merrit, Mandana Dayani and Jessica Seinfeld.
Karaoke Jam
Leather and Lace - Stevie Nicks
The Cause Close To My Heart
Obviously, This is About Humanity.
The Shakedown
This is About Humanity, @thisisabouthumanity, Immigrant Defenders Law Center, Border Angels, Casa Cornelia, Celine box bag, Celine Large Cabas tote, C Magazine, The Great sweatshirt, Vintage Prada Backpack, Glossier Mascara, Beatrice Valenzuela Sandalias, United Friends of the Children, The Children's Action Network,